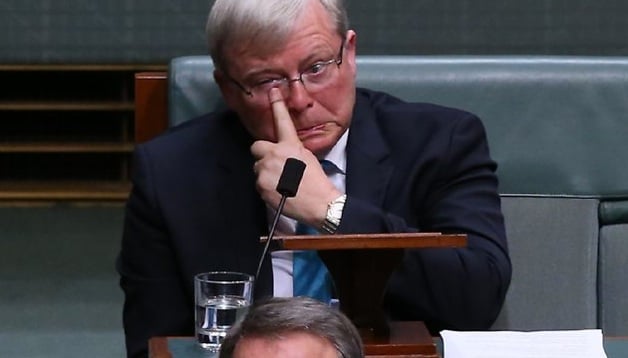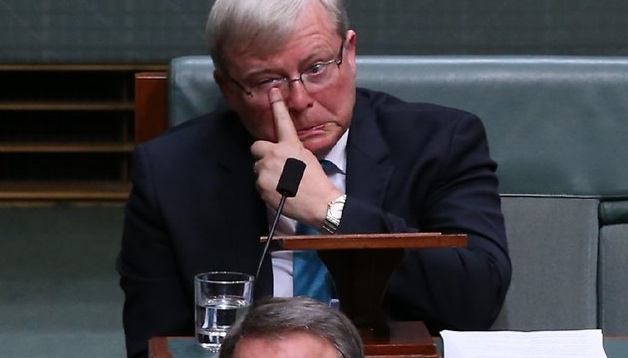 BY MAMAMIA NEWS
1. Kevin Rudd retires
Former Prime Minister Kevin Rudd has announced his retirement from politics last night with an emotional speech to the House of Representatives. Mr Rudd said that there came a time every politician's life when their family said enough was enough. He said he will not be continuing beyond this week. His final words to the parliament were "It really is time for me to zip."
His decision will trigger a by-election most likely to be early next year and former AMA president Bill Glasson is a hot favourite to win the seat for the Liberals. For more on the Former Prime Minister's retirement see this post.
2. Simon Gittany trial
Closing addresses began in the Simon Gittany trial yesterday with the Crown saying that he was "a controlling, abusive and domineering partner." The Crown Prosecutor said that Mr Gittany did not allow his fiancé to look in the direction of other men, wear revealing clothing and only allowed her to have a single friend.
Gittany has pleaded not guilty to throwing his fiancé, Lisa Harnum from the 15th storey of their apartment on July 30, 2011.  The Crown finish their final address today.
3. Same-sex marriage
The Federal Government has filed written submissions on its challenge to the ACT's same-sex marriage laws in the High Court revealing the Commonwealth will challenge the law on several grounds, including conflict with the Marriage and Family Law Acts.
The ACT has until November 25 to file its submission. The case will be heard on December 3 & 4.