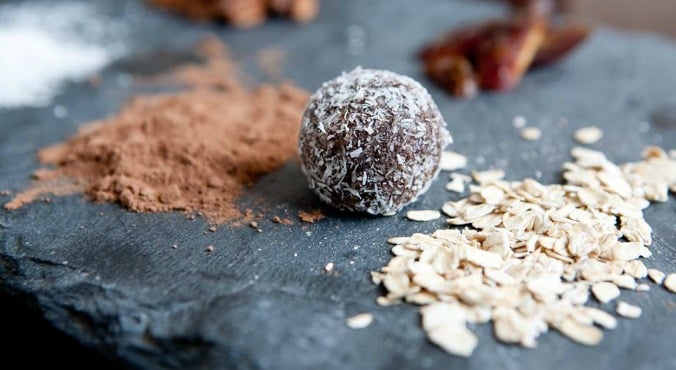 Image: Tania Green/PMS Bites
The worst part about getting your period is undoubtedly the lead up to the main event.
The headaches. The mood swings. The weird food cravings, sore boobs and raging pimples that pop up (literally) at the worst time. Yes, I'm talking about the symptoms of PMS that 85 per cent of women suffer through every month.
RELATED: Why am I 60% more clumsy around my period?
Luckily some clever people we would now like to hug have created a chocolate treat that will help relieve those horrible symptoms. And it's a "combination of classic chocolate truffles and brownie mixture" type of chocolate treat.
They're called PMS bites, and they were invented by Tania Green, as part of her business that specialises in promoting a healthier lifestyle for women suffering from PMS.
And, get this – they're healthy too. The vegan, all-natural, raw and gluten-free kind of healthy.
I think we've reached the peak of human existence.
RELATED: Does PMS really make you less reliable?
The Kickstarter campaign to create the product was floated in February and was fully funded within 15 hours. Plus, it hit 169 per cent of its goal by the time it closed.
Clearly, there's a market for it. (We could've told them that.)
Available in three flavours with seriously punny names, simply select from "plain crazy" (plain), "coco-nutty" (coconut) or "all kind of nuts" (nuts) and they'll appear on your doorstep in a box of six the same week your PMS does.