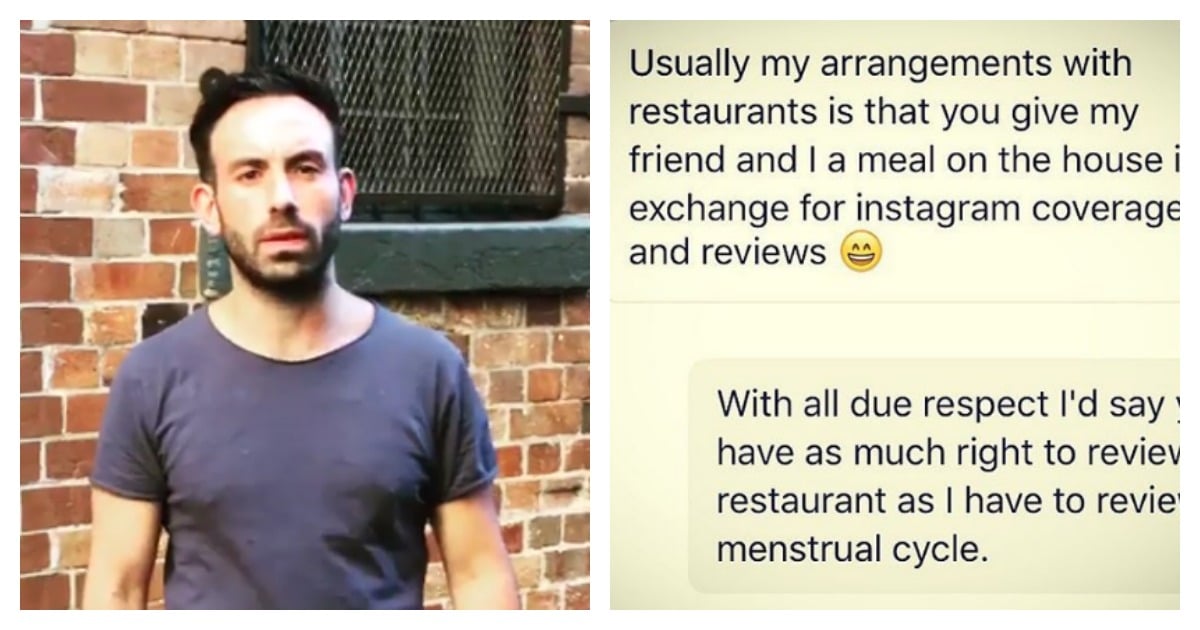 A Sydney food blogger has been shamed by a restaurateur after her proposal of a review in exchange for a free meal was publicised.
Bartender and co-owner of Sydney restaurant Dead Ringer Tim Philips posted screenshots of the blogger's request to his Instagram followers.
The messages begin when the blogger sent a private message to his inbox.
"Hi, just wondering if you sent out invitations to foodie instagrammers. If so, my friend and I would love to come to review your restaurant," she wrote.
Philips requested the blogger elaborate.
"Hi! Not quite sure what you mean? You're welcome to come down any time that suits you. Would you like me to make you a reservation?"