Bondi Beach lit up this morning, long before the sun rose.
A group of surfers gathered to celebrate the four year anniversary of Fluoro Fridays, a weekly surfing event that aims to raise awareness around mental health.
Hosted across local and international beaches, the event asked surfers to brighten their usual blacks with fluorescent colours as a show of support.
'One Wave Is All It Takes' is the slogan championed by the group, a concept that reminds participants that sometimes, it only takes one good wave to feel better.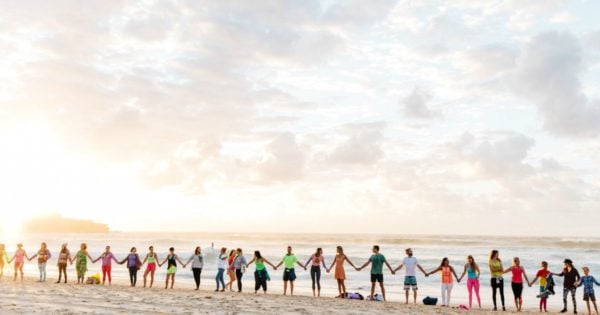 Participants are also able to use the opportunity to talk about mental health and check-in with one another before hitting the waves.
Community group One Wave began the event with the hope that wearing fluorescent gear would spark conversations around a topic that remains largely ignored in the public space.