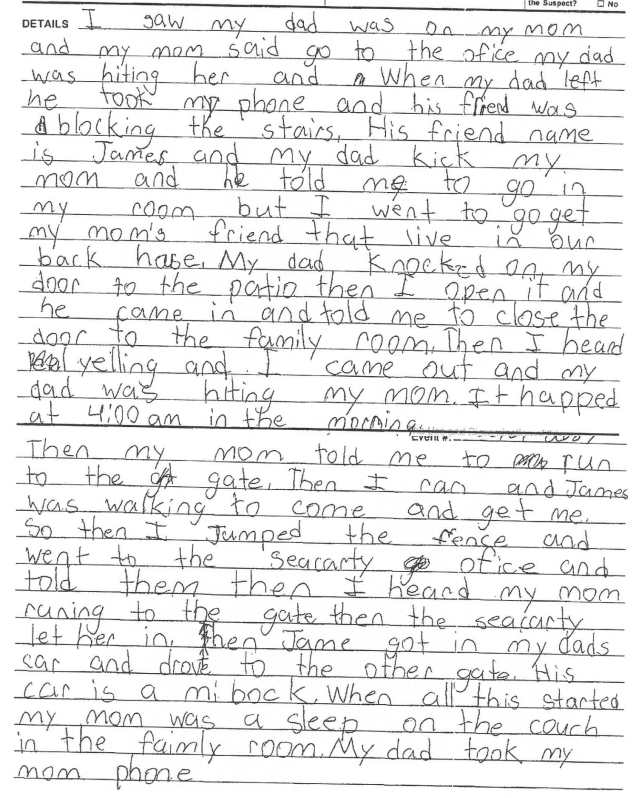 Trigger warning: This post contains details of domestic violence.
Since Floyd Mayweather took out a champion fight against Manny Pacquaio over the weekend, he's made headlines across the world.
But it's not just his athleticism that people were talking about all weekend — because the fact is, Mayweather beats women.
As Mamamia detailed yesterday — In a post that was shared more than 52,000 times in just 24 hours — the boxing champion has a long history of being violent with his partners, their friends, and other random women, assaulting them sometimes in public or in front of their children.
Read it: The world's highest-paid athlete also brutalises women.
One of his assault charges was against then-partner Josie Harris.
In 2010, Harris was hospitalised after Mayweather punched and kicked her; the sickening attack was witnessed by two of the pair's three sons.
Today, a statement made by Koraun Mayweather was leaked online — and it is chilling.
"I saw my dad was on my mom, and my mom said go to the office. My dad was hitting her and when my dad left he took my phone and his friend was blocking the stairs," the little boy writes in the heartbreaking statemnet.
"My dad kick [sic] my mom and he told me to go in my room but I went to get my mom's friend who lived in our back house."
At only 10 years of age, Koraun goes on to explain how his father told him to stay in his room.
When he came out, however, he witnessed more of the violent assault against his mother.