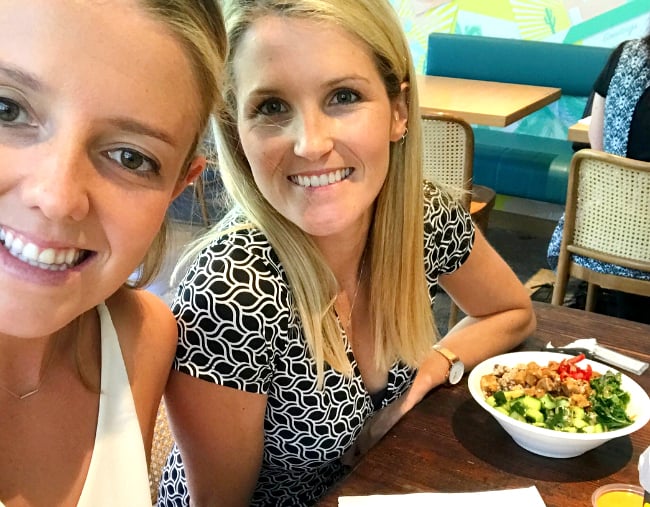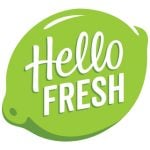 You might know Anna-Jane Debenham and Alexandra Parker as The Biting Truth. Here, the two dietitians write for Mamamia about all things flexitarian.
We love meat-free Mondays – and interestingly more and more Aussies are choosing to go meat free at least one day per week.
While we appreciate the benefits of a vegetarian diet, the thought of going completely vego or vegan for us is unrealistic. Let's be honest, we won't be removing poke bowls or pulled pork tacos from our diets any time soon! That's why we choose to be flexitarian, because you get the best of both worlds. Yes – you can have your steak and eat it too.
What is a flexitarian diet?
The first (and probably most important) thing to note is that as the name suggests, flexitarian (flexible + vegetarian) has no hard and fast rules – it's about what works for you.
That's what makes it so simple to follow! It's not like other diets that remove particular foods or stipulate exactly what and how much you should eat. The basic premise is to eat more plant-based foods (like vegetables, whole grains, beans, nuts and seeds) and reduce (not eliminate) your intake of animal-based foods (such as meat, poultry and fish). It's all about consciously reducing meat intake throughout the week to a level that's comfortable for you.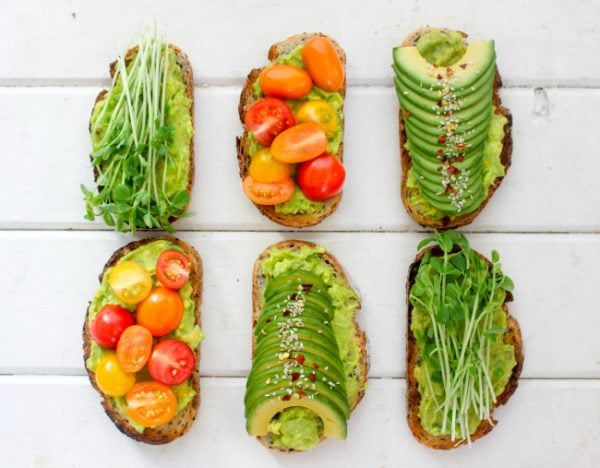 Health
A systematic review of 25 studies found health benefits associated with being flexitarian, including improved weight management, lower blood pressure, improved metabolic health and lower risk of type 2 diabetes. The reason for this is that plant-based diets are naturally lower in saturated fat and higher in fibre and therefore can help to support weight loss and improve blood sugar levels.
Further research has indicated that incorporating more plant-based foods can also have benefits for your gut microbiome and entire body. The fibre in plant-based foods helps to feed the good bacteria in our guts.
Given that 60 percent of Australians don't get enough fibre, most of us could benefit from adding a little more into our diet. Unlike many diets that restrict foods or food groups, the flexitarian diet actually urges you to add new foods and meals to your repertoire, helping to broaden your palate and variety of nutrients - think bean burritos or lentil bolognese. It really encourages you to load up your plate with vegetables and other plant-based foods - we even showed Lynne McGranger and Johnny Ruffo from Home and Away how to do this!
The Biting Truth's Alex and Anna show two Home and Away stars how to cook flexitarian in HelloFresh's The Dinner Diaries Part 2. Post continues after video.
Lifestyle
As dietitians, one of the most common questions we get from those considering meatless meals is "will I get enough protein?". The answer is yes! You can get protein from other sources besides meat. Protein-rich meat alternatives include:
• Beans: kidney, white, pinto, black
• Peas: chickpeas, split peas
• Lentils
• Soy: beans, edamame, tempeh, tofu
• Egg
• Milk, cheese, yoghurt
• Nuts and nut butters: peanut, almond, cashew, walnut
• Seeds and seed butters: tahini, sunflower, pumpkin, flax
What we love most about the flexitarian diet is "the best of both worlds" approach. You get the health benefits of being vegetarian, while still being able to enjoy a meat meal when out or travelling. On top of that, you'll end up saving both time and money because most plant-based foods are easier and cheaper to cook than meat based meals (yay!).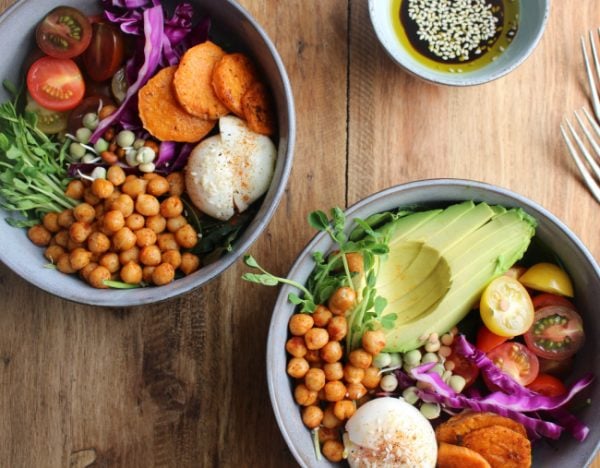 Environmental
While the environmental benefits of flexitarian diets may not be as significant as vegetarian diets, there is still evidence to show that reducing meat consumption can have a positive impact on the environment. The stats show that as a nation, Aussies are the world's biggest meat eaters. Since 1961, the world's meat consumption has doubled per capita and it is expected to double again by 2050.
Meal planning
Regardless of what diet you follow, putting time aside to plan your weekly meals is key to ensure you meet your nutrient requirements for optimal health. For a flexitarian diet, meal planning also gives you visibility of the ratio of meat to non-meat meals throughout the week. We'd encourage you to keep a selection of meatless recipes up your sleeve to keep things exciting, to provide a range of beneficial nutrients and to keep you motivated. And take a look at meal kits, like HelloFresh, for some substitution inspiration.
Meat-free Mondays
Whether you want to boost your health, ease pressure on the planet, conserve resources to feed the world, or just enjoy making and eating interesting food - let #meatfreemonday inspire you! There is an abundance of recipes out there - and we post a meat-free dish every week on our Instagram and Facebook accounts.
Check out some of these delicious meatless meals from HelloFresh that you can start to incorporate into your diet:
• Sweet Corn and Haloumi Fritters
• Cheat's Lentil & Cherry Tomato Bolognese
• Crispy Mexican Cauliflower & Chickpea Tacos
If you're keen to make your flexitarian transition a little easier, try out HelloFresh's meal kits. Sign up now and use the code MAMAMIA40 to receive 40 percent off your first HelloFresh meal-kit box.
What's your best meat-free recipe? Please tell us in the comments below, we love a bit of foodie inspo.
This content was created with our brand partner HelloFresh.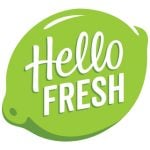 HelloFresh is now delivering simply delicious meals to more people than ever around Australia.
Yet to try HelloFresh? Sign up now and use the code MAMAMIA40 to receive 40% off your first HelloFresh meal-kit box.