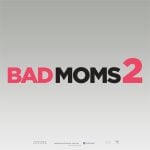 When the CEO of Yahoo!, Marissa Mayer, announced in 2013 that all employees must work from the office, the story made headlines all over the world.
"Back to the stone age?" Forbes promptly asked. "Marissa Mayer's work-from-home ban is the exact opposite of what CEOs should be doing," The Huffington Post argued.
In a company memo that was leaked to the press, Mayer reasoned:
"To become the absolute best place to work, communication and collaboration will be important, so we need to be working side-by-side. That is why it is critical that we are all present in our offices. Some of the best decisions and insights come from hallway and cafeteria discussions, meeting new people, and impromptu team meetings. Speed and quality are often sacrificed when we work from home. We need to be one Yahoo!, and that starts with physically being together."
Listen: Mia Freedman, Holly Wainwright and I argue about the pros and cons of flexible hours in the workplace. (Post continues below…)
Her rationale is difficult to argue with.
Communication is unequivocally more open and productive when it is taking place face-to-face. It allows us to develop trust, rapport and respect for our peers. There are few employees in the modern workplace who haven't experienced a miscommunication via email – where tone and context are lost.
Sitting in a room brainstorming with five other energetic team members is not the same as a phone call or a Skype conversation. And for some, collaboration and discussion is where they crystallise their ideas – not sitting in their pyjamas, alone on their lounge, at 4pm.
Working remotely requires a higher level of self-discipline, and offers no clear differentiation between work and home, a distinction that is becoming increasingly blurred in an age where 'work' is always accessible through the device in your pocket.
We are also in the midst of a mental health epidemic, informed in part by a growing sense of isolation and loneliness. Although one might not feel like getting out of bed and facing their colleagues five days a week, research suggests it's good for you.
But.
For many Australians, working from the office is simply not possible. With the astronomical rise in metropolitan property prices, more and more are moving away from the CBD. By demanding that employees are in the office Monday to Friday, we would be locking a significant demographic of Australians out of the job market.
As well as those who live in remote and rural areas, there are those with health issues. Those who live with disability. And, of course, those who have children.
Flexible working hours have been a godsend, particularly to mothers who continue to do the vast majority of domestic duties and child minding. Being able to leave at 2:45pm to pick the kids up from school, and then log back on after the children go to bed, has meant that motherhood (in theory, at least) no longer stunts a woman's career progression.
Women also disproportionately care for elderly parents, and flexible hours allows them to take a sick mother or father to a medical appointment.
There is a body of research to suggest that working mums, in particular part-time working mums, are the most productive employees in the modern workplace.
By and large, they are not the ones taking advantage of flexible hours.
Millennials are.
If you do not have any dependants, and do not live in a remote area, there is simply no reason for you to be adopting flexible hours.
By taking advantage of the opportunity, you're ruining it for everybody.
James*, 27, works in a Sydney PR company, and argues that "flexible hours" is beginning to feel a whole lot more like "absenteeism".
"I have a 24-year-old colleague who leaves at around 3pm everyday, and says he will be back online later. But there's no way of actually monitoring that because the rest of us have gone home. We've also spent the afternoon picking up the slack to get his work done. It's bullsh*t," he told Mamamia. 
Joanna, 54, is encountering the same problem in her government job.
"There are people who turn up at 10:30am, with a coffee in their hand, having missed a really important meeting. Inevitably, someone has to take them through what was discussed, which is a waste of everyone's time. I have three kids, and I always think 'I would have loved to go to the school assembly, but I missed out', and it makes me really cranky to think they just wanted a sleep in."
You can listen to the full episode of Mamamia Out Loud, here. 
Both reported they've tried to contact people who are meant to be "working from home", and find they are uncontactable. "If there's a crisis," James said, "or a serious issue, they're useless. It's us in the office who are left to deal with it."
Julie Kortens, head of corporate services at Channel 4, argues strongly for working onsite especially as a young person. "You need guidance as you're developing," she says.
Working from home, and choosing your own hours, means you miss out on the invaluable experience of being mentored. Inevitably, you will also be overlooked for exciting opportunities, because you're not front and centre in your bosses mind.
Work, especially for young people, should not be 'opt-in-opt-out'. Set hours need to be compulsory.
Because if they're not, there can be no face-to-face collaboration and innovation. Employee performance is difficult, if not impossible, to manage. Individuals cannot be developed and challenged, and the company becomes soulless.
When it comes to flexible working hours, the lazy millennial is ruining it for everyone.
And when a business declares that it can no longer provide flexibility for its workers, because the privilege has been long exploited, then it's the entitled 25-year-old, who thought deciding their own hours was slightly more convenient, that we must be sure to thank.
This content was created with thanks to our brand partner Bad Moms 2.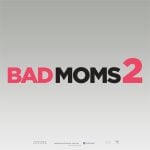 Grab your girls and get to the movies for the ultimate night out.
Bad Moms 2 in Cinemas November 2.