Every five years for the past 35 years, this group of friends have recreated the same photo.
They credit it with keeping their friendship alive for almost four decades.
Since high school, John Wardlaw, John Dickson, Mark Rumer, Dallas Burney and John Molony have been meeting up at Copco Lake in California.
They took the first photo in 1982 when they were just 19 years old.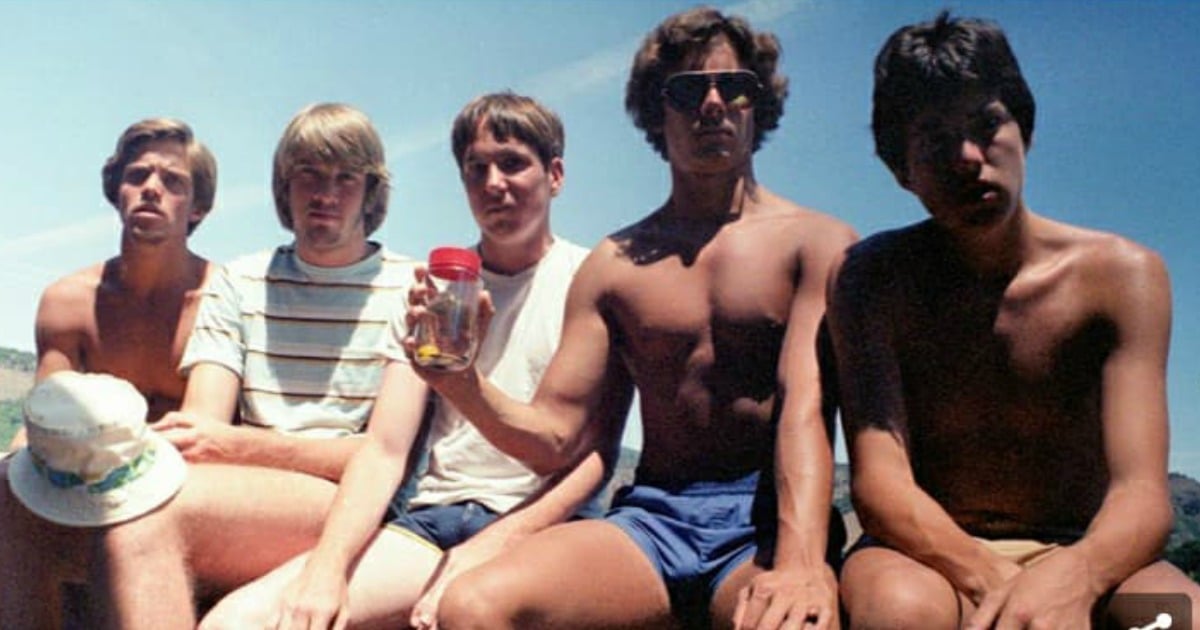 And every five years they return to the same spot to recreate the moment.