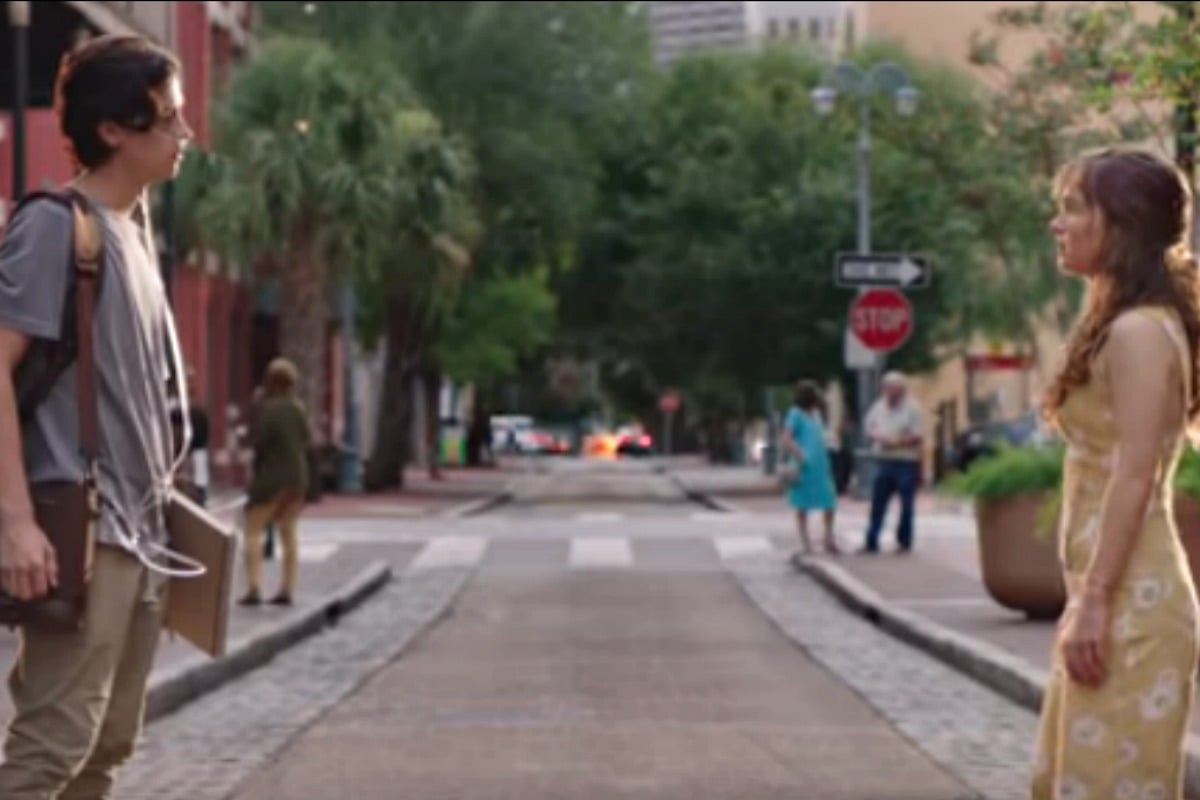 Attention, Riverdale fans.
Cole Sprouse is starring in a new movie about two chronically ill teens and it's guaranteed to make our popcorn soggy from tears.
It's another one of those cheesy teen romantic tragedies set primarily in a hospital, that even the coldest of hearts find themselves accidentally howling at – a la The Fault in Our Stars – and pfft, I so don't want to see it.
It sounds lame.
*Takes mental note of release date and bookmarks trailer*.
Five Feet Apart is a classic boy-meets-girl, girl-is-sick, boy-is-sick-too-so-they-can't-actually-date, love story that ultimately begs the question: how do all these beautiful people end up in the same ward together?
It doesn't seem… realistic.
But anyway, it stars Cole Sprouse, hunky boy from Riverdale and once The Suite Life of Zack and Cody, alongside Haley Lu Richardson from The Edge of Seventeen.
Sprouse plays a broody-yet-charming teen with cystic fibrosis who doesn't play by the rules, which is concerning because the rules seem to be in relation to the medication that's keeping him alive and mate, you probably should play by those rules.
Cody and Haley's character Stella, who also has CF, meet in hospital and fall in love, but their illness means they're forbidden from being within five feet of each other.
Judging by the trailer, it's full of starry-eyed breathless moments and super emotional monologues and eugh, I hate myself for saying this but I am truly invested and must know how it ends.
And by that I mean: DO THEY KISS?
It's already piqued the interest of a bunch of Twitter users who are keen to see CF represented in a film aimed at teens for the first time.
They hope the film will raise awareness for the frequently fatal genetic disease, which impacts the lungs and digestive system.
This is the most I've tweeted in months lol but I'm so excited for five feet apart all I've wanted since being diagnosed was a cute cf love story and we're finally getting one

— ᴇʟʟɪᴇ (@FROMMYWIND0W) November 2, 2018