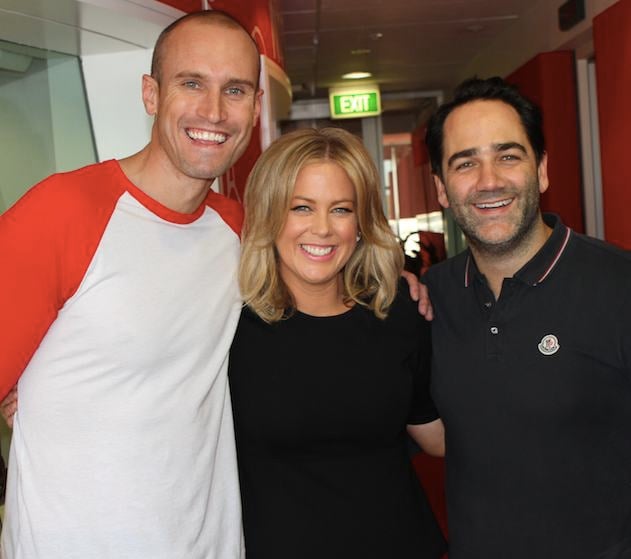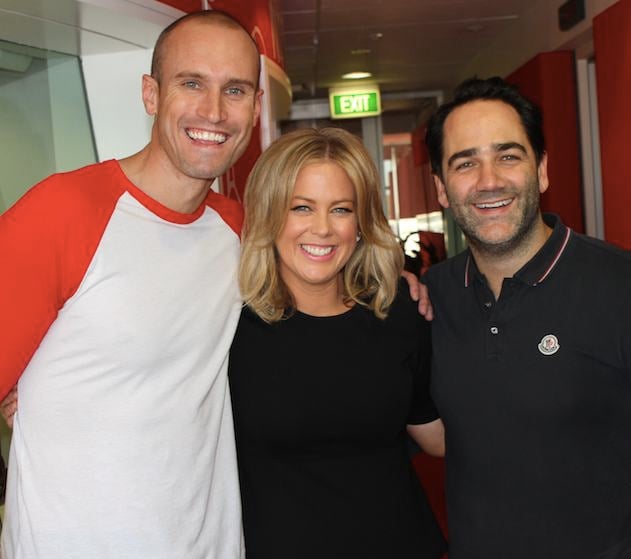 Radio hosts Ryan 'Fitzy' Fitzgerald and Michael 'Wippa' Wipfli have apologised for the tasteless naked prank they played on Sunrise TV host Samantha Armytage.
Last week, NOVA FM's most popular hosts invited Armytage in for an interview at Nova HQ. At the end of a friendly chat, Armytage was escorted into a 'Panic Room'. She was led, blindfolded, into a pitch black room. Not knowing what was in there (and fearing it would be snakes), she tried to feel her way through the room with her hands.
What she found was a naked man. A naked Fitzy, to be exact. The man Armytage was speaking to in a professional capacity minutes ago, ambushed her in the dark, stark-naked and positioning himself physically so that she had to touch him.