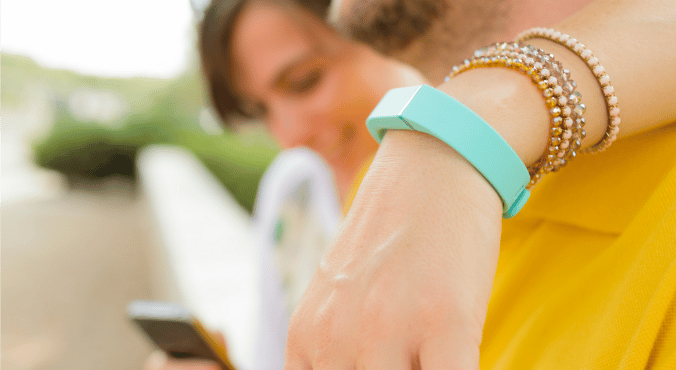 Image via iStock. 
We see them everywhere — those thin, plastic wristbands that track everything from how many steps you take in a day to your sleeping patterns and calorie intake.
Wearable fitness trackers seem to be more and more common, but according to the CEO one of the most popular brands, Jawbone, they could soon be a thing of the past. Why? Because your beloved fitness tracking device could soon live in your bloodstream.
"So creepy. So sci-fi," I hear you say. I feel you.
Here's what we know so far.
According to Jawbone's boss man, Hosain Rahman, the company is currently experimenting with a swallowable tracking device.
During the the Code Mobile conference, Rahman discussed Jawbone's struggle to get people to actually wear their fitness trackers, and he believes having users ingest the devices could be the solution. (Post continues after gallery.)
The most popular fitness trackers
"The first thing you have to crack though is actually getting people to wear [fitness trackers]. If you can keep it on all the time, the amount of information you get about the user is staggering,"  Rahman said.
Some of the devices will be designed to pass through the body, but others will remain in the blood stream, he explained. The data gathered could also potentially link up to other devices; for example, your household heating could kick in once your body temperature becomes too low.
"I can tell if you're in a car and your blood alcohol content is too high, and I can say, shut off the car," Rahman said.