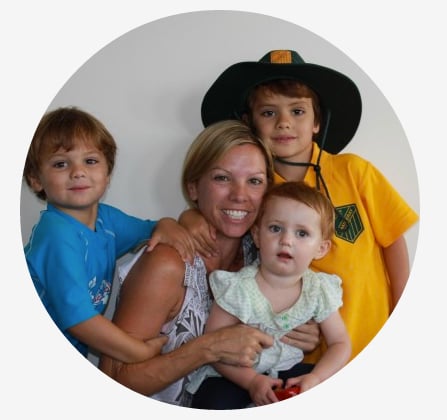 I haven't done a second of exercise in seven years. Seven years.
It didn't used to be like that. I used to run 12 km a day and I was fairly well known for doing back-to-back spin classes a few times a week.
But then seven years ago I stopped. Seven years ago, I gave it up.
Seven years ago, I met Fit Mum Sharny Kieser's definition of "not the right way to go."
Seven years ago, I became a mother. And then I stopped exercising for good.
According to "Fitmum" Sharny Kieser, us mums who don't exercise are lazy, setting the wrong example – and generally bad mothers. (Okay, so she didn't actually say 'bad mothers' but she sure alluded to it.)
Here's how this came about:
A couple of days ago, Sharny Kieser went on Chrissie Swan and Jane Hall's radio show. During the show, Chrissie Swan took Kieser to task on comments that Kieser made last year, saying that overweight people were "fat and lazy".
Here's how it happened:
Chrissie Swan: "I am fat and you definitely hit a nerve with me because … You know me, would you say that I am lazy?

Sharny Kieser: "Um … Well yeah you have been, but I have seen you change from being lazy to getting into exercise as well, so I've seen you change that mindset."

CS: "So you think raising three children and working sometimes 14 hours a day is lazy?"

SK: "I think that not fitting in exercise and not being active with your kids and trying to teach them a healthy lifestyle is definitely not the right way to go, yeah."

CS: "What if I were to say to you that that is completely unrealistic and offensive and untrue?"

SK: "Why is it unrealistic to teach your kids to be healthy?"

CS: "I'm not talking about that, I'm talking about how possible it is. It's very easy for you Sharny, whose entire life and career is in runners and running around working."