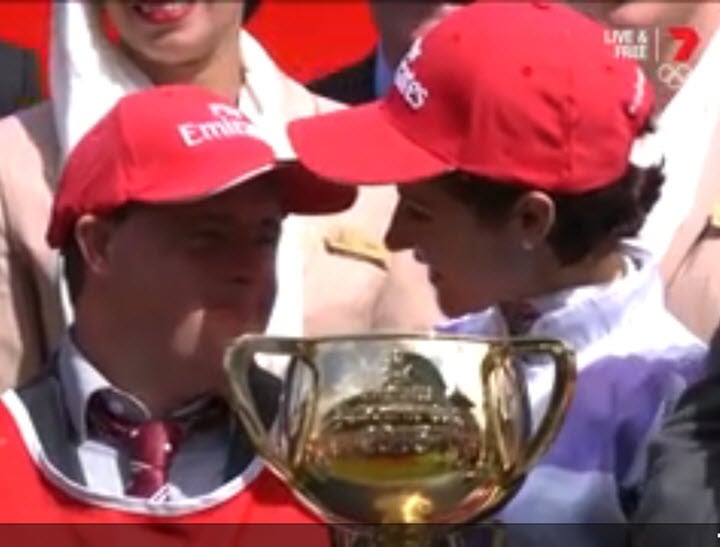 'They always say women aren't strong enough to win it. We are.'
A jockey from Ballarat, Michelle Payne, made history today. She rode Prince of Penzance to victory in the 155th Melbourne Cup, becoming the first female in history to hold the most prestigious trophy in horse racing.
Her win is significant, whether you love or loathe horse racing. It's significant whether you love or loathe gambling. Her win is significant because it proves anything is possible. And if you think that seems trite, take a look at the response her win invoked.
"This is everybody's dream as a jockey in Australia and now probably the world," she told Channel 7 just after the race. "And I dreamt about it from when I was five years old and there is an interview from my school friends, they were teasing me about, when I was about seven, and I said, "I'm going to win the Melbourne Cup" and they always give me a bit of grief about it and I can't believe we've done it."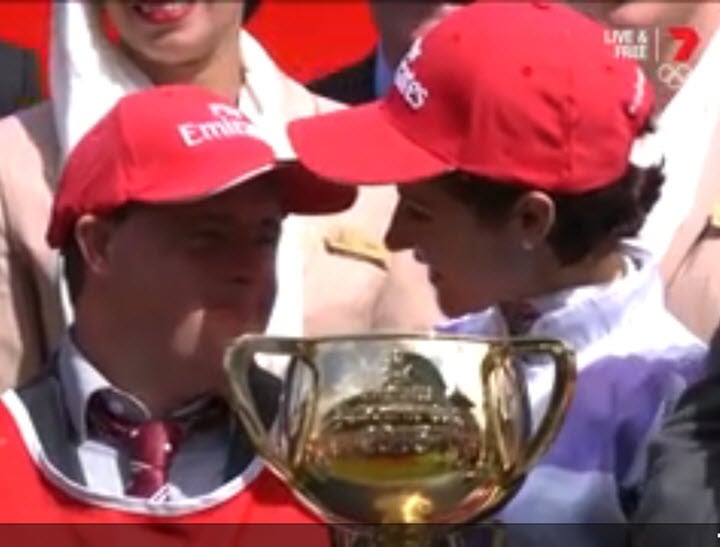 Michelle didn't just have a big dream. For a female jockey, it was an almost unattainable dream.
Payne delivered a few powerful truths when she spoke of her disbelief at winning in such a "chauvinistic sport". She said "they always say women aren't strong enough. We are". She said women aren't given enough of a go. Whether it was planned or not, she was wearing the colour of the Suffragettes as she made her mark in history.