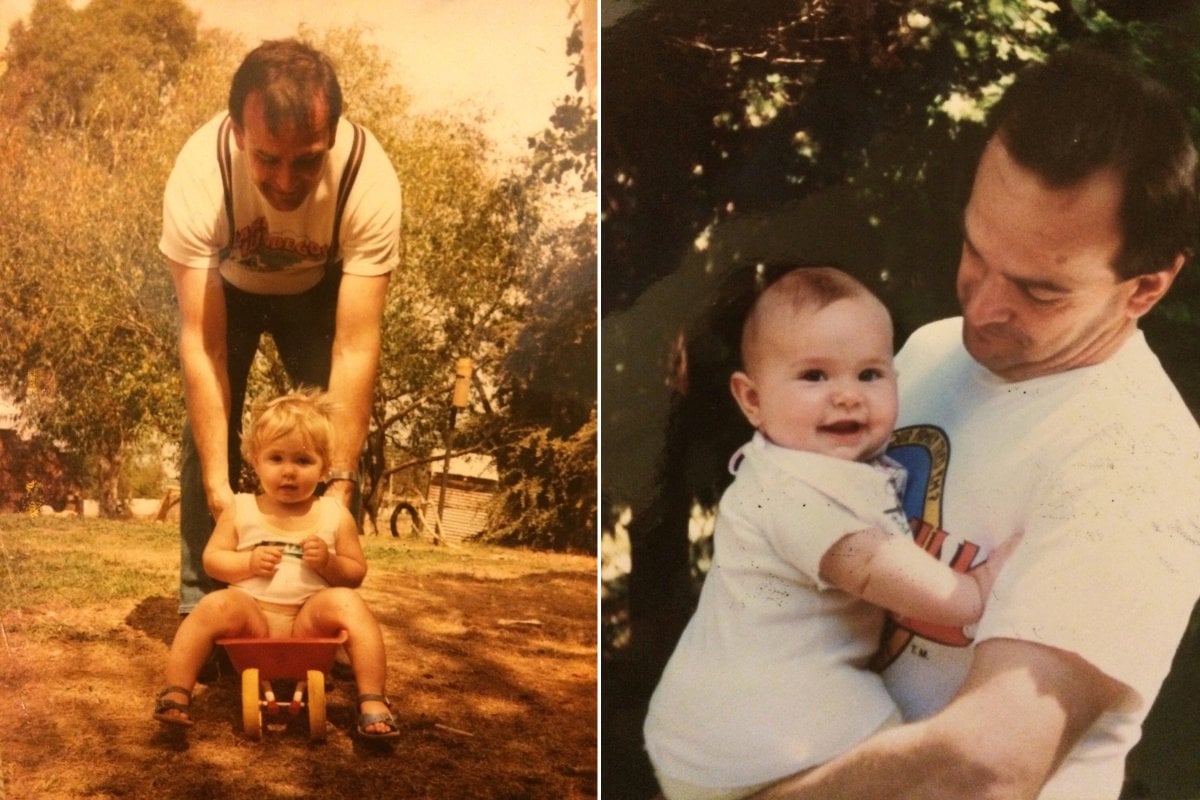 A couple of weeks after my 30th birthday (and Father's Day 2014 – with a birthday in early September, the two are often one and the same), I got the phone call that will stay with me for the rest of my life.
"Alix?" came my mum's voice.
The phone buzzing had woken me up at 6am, so I already knew something had to be wrong.
"It's Dad..."
I don't need to share the story of exactly what happened right now. This isn't that story. But a few days later, he passed away, and it might go without saying, but it was absolutely heartbreaking for me and my mum. As an only child, my trio was now down to two, the best guy in my world, gone.
But like I said, this isn't that story.
My dad was, among other things, a journo (my mum, too, and yes, I know, "runs in the family!") – and when he was about four years into his role as 'Dad', he wrote about it for a (now long-out-of-print) baby book.
Here's a snippet of what life was like for a new (relatively forward-thinking, for the time) dad in the late '80s.
***
You're soon into toddlerhood and probably think you're doing fine. You do your share of cooking, washing, Cleaning and such, and can handle a nappy with the best. You may have learned to be content with constant repeats of the kid's favourite tape during interstate car journeys. And with any luck you've found one or two reliable and affordable babysitters so you can go out quite frequently as a couple.
But The Great Learning Experience is still to come.
It came to me when, with Alix aged two-and-a-half, her day care 'mum' was going on holiday at a time when only one of us was able to take the necessary stretch of leave from work. Yes.