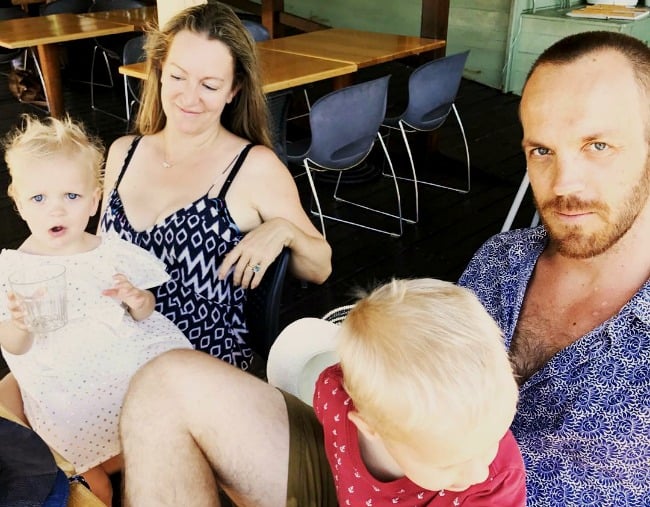 Let's be honest. Having a kid is terrifying.
It's the uncertainty. No-one knows what they're doing. There are no qualifications required.
You have to do a full two-day course to get a learner licence for a motorbike. They make you spend at least an afternoon driving a boat around before they let you loose on the waterways.
But you can make and raise an entire person without so much as a questionnaire. Maybe you'll do a couple of birthing classes where you hold your wife's hand and remind her to breathe, but there's not even a pass required.
They just show you an old VHS, say good luck, and off you go. And then all of a sudden they're just there – this tiny, exquisite human. And even though you've never done this before, and you have absolutely no idea what you're doing, you're responsible for this gorgeous creature's entire life. They're completely useless on their own. Can barely do anything. It's all on you.
It's a whole new world of worry. Are they eating right? Are they pooing right? How much suffering can your poor wife's nipples endure? Is it too hot? Too cold? How early should we start toughening them up? Which Instagram filter is the most authentic? Are nature documentaries too scary or too boring, and will cartoons rot their brain? Am I ever going to have a semblance of a life again?
Inevitably there is a time where they are crying and you have no idea why. This is usually several times per week. Or day. Or night. Either way, it's a lot. And it's torture. You check everything. Are they hungry or thirsty? Do they just need a good old-fashioned burp? (Enjoy it while you can, kid). And behind all the stress is the totally irrational concern - are they going to remember this, and resent me for it later?
Good lord. You draw solace from the fact that literally every parent has gone through this, but it's little comfort when you're so exhausted that you fall asleep over the toaster.