Georgina Callander is the first victim of Monday night's Manchester bombings to be identified.
She was 18 years old and reportedly one of the 22 people killed when an attacker set of a bomb during an Ariana Grande concert in Manchester Arena.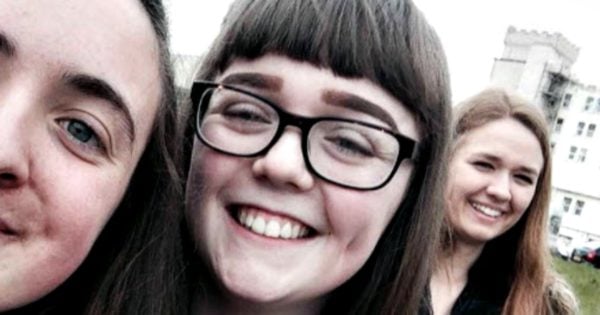 According to the Evening Standard, Callander was one of the first to be rushed to hospital following the blast and died at the hospital with her mum by her side.
Callander was a big-time Grande fan.
Before attending the concert in Manchester, she tweeted "SO EXCITED TO SEE U TOMORROW".
She met the star in person in 2015. And, in August last year, Callander pressed publish on a heartbreakingly ominous tweet:
@ArianaGrande i miss you sooo much - can wait to see you on the dw tour, its gonna kill me

— gina ???? today! (@emiliesatwell) July 31, 2016
Tributes have flooded in for the young victim, with one friend describing her as a "beautiful girl with the kindest heart and soul".
Rest in piece Gina my angel, we were both having such an incredible evening and I can't believe it ended this way ???? #Manchester #RipGina pic.twitter.com/FjFqtmpEXe

— daisy (@daisygilll) May 23, 2017
Rest in peace Gina. I love you so incredibly much, you deserved the world & more. I'm so lucky to have met you and known you ???? #manchester pic.twitter.com/sPrHq9I6M0

— liana (@lianasarfati) May 23, 2017
Rest in peace G ???? one of the sweetest people I knew, without you there's so many things I wouldn't have done - we will all miss you sm ???? pic.twitter.com/JoYoSoS2p2

— lu // rip gina ???? (@marvelousatwell) May 23, 2017
Rest In Peace you beautiful angel. You will be remembered, always ❤️ #Manchester pic.twitter.com/VuRpu4eCGR

— maya (@Plaid_ShirtDays) May 23, 2017
Heartbreaking for such a tragic moment! RIP Georgina, my thoughts are with your family at this terrible time #Manchester pic.twitter.com/fDFLVbyL6h

— Leah ???? rip gina???? (@woahjmo) May 23, 2017
rest in piece gina ???? you were one of the loveliest people I've ever met you didn't deserve this I love you so much angel pic.twitter.com/CLCll2Ew6J

— ㅤ (@atwelIs) May 23, 2017
watched the sunrise and prayed for you this morning gina I hope you're off with the colors of the wind pic.twitter.com/qVxkMCnRum

— brianna (@steggypeggy) May 23, 2017
If you'd like to support the victims of the attack and their families, you can donate to the Manchester attack victims fund here.