It seems Shadi hasn't learned from his two unsuccessful dates on First Dates that a way to a woman's heart does not lie in a pick-up line.
The unlucky-in-love 28-year-old spoke to Sunrise's Chris Reason and Samantha Armytage this morning, ahead of his THIRD appearance on the popular dating show, and couldn't resist making the whole of Australia cringe with a new line.
"I've got a new line that I'm trialing at the minute...'Hey Sam, are you an interior decorator by any chance? Because you've been lighting up the room ever since you walked in,'" Shadi confidently asked.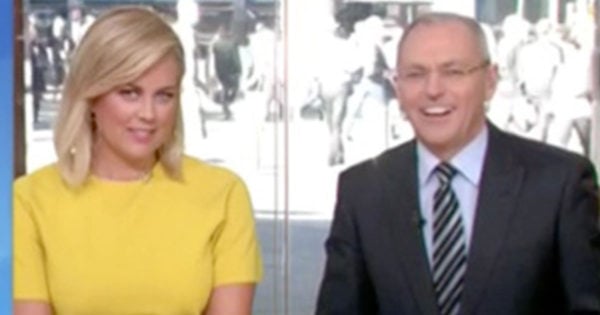 Sam, unsurprisingly, wasn't sold on Shadi's line, rolling her eyes and telling him that women wanted someone who was "genuine".
Shadi was then asked what he was looking for in a woman... and things got even more awkward.
"Tallish, blonde, a little bit older, more experienced, a journalist perhaps?" he hinted.