After the emotional marathon that was Married At First Sight, fellow dating show First Dates is the perfect antidote we've been crying out for.
It's funny, entrancing, painfully awkward and almost too relatable. In short, it's car crash television in the best sense.
But amongst the crazy dates and quirky characters we've seen over the past few seasons, a true hero has emerged.
He's there every night, wears a vest and can make a stiff cocktail.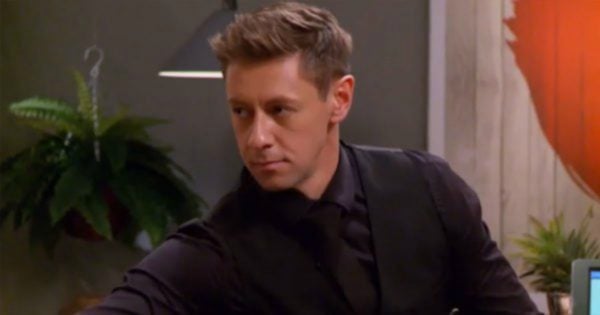 Yes, we're talking about Cam Pascoe, the bartender.
Acting as the nervous dates' fairy godmother (who can also make a mean martini) he dishes out the wisest relationship tips and advice you've ever heard.
Eager to pick his romantic brain, The Binge hosts Laura Brodnik and Tiffany Dunk called him up - and promptly confirmed that he really is the most perfect man.
He also shared some juicy gossip about what really goes on on set.
Listen: Cam the First Dates bartender spills all the beans. Post continues after audio.
Often asked his advice by nervous participants, he says it's the return daters who ask him the strangest questions.
"A couple of the return daters ask me why it didn't work the first time. That's a go away and reflect yourself question," he said.
"Generally if people ask for tips and advice, it's cliched but I tell them to be themselves. I mean I think it's wrong to go in there thinking that you;re going to find the love of your life. If you go in there just as an open book, you're giving yourself a better chance at connecting with someone than if you're trying to put on a false image."
But there's the advice he gives and then there's what he really wishes he could say.