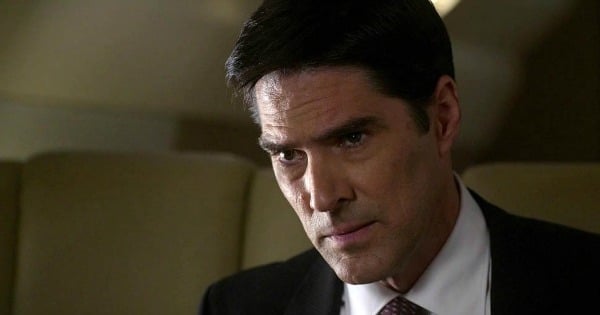 Former Criminal Minds star Thomas Gibson had finally opened up about the physical altercation that got him fired from the hit CBS drama.
The 54 year-old actor told People magazine that he was filming the second episode of the upcoming twelfth season of the show on 26 July when he and writer-producer Virgil Williams had a disagreement.
"We were shooting a scene late one night when I went to Virgil and told him there was a line that I thought contradicted an earlier line," Gibson said.
"He said, 'Sorry, it's necessary, and I absolutely have to have it."
Gibson said he was frustrated by this and  he returned back to the set and started telling castmates about what had happened when Williams entered the room.
"He came into that room and started coming towards me. As he brushed past me, my foot came up and tapped him on the leg," Gibson recalled.
"If I hadn't moved, he would have run into me. We had some choice words, for which I apologised the next day, and that was it. It was over. We shot the scene, I went home – and I never got to go back."
The TV veteran was initially suspended for two weeks, but then was "dismissed" from the show.
"I feel like it took years to make a good reputation and a minute to damage it," he said.
Thomas Gibson didn't cry at work, but Mamamia staff sure have. (Post continues after video.)
People reported the actor will appear in the first two episodes of the upcoming season, but a statement from the production studio said "creative details for how the character's exit will be addressed in the show will be announced at a later date".
"It seems like they're trying to erase me from the show. That hurts. But I'm using this time to be with my kids, and I look forward to what's next," Gibson said.
"Maybe I'll do a comedy, or a play, or direct, or produce.
"My pride and reputation are hurt, but in the end I know the good work is what people will remember.
"I just need more opportunities to do good work and be a good guy."
Feature image via CBS/Criminal Minds.