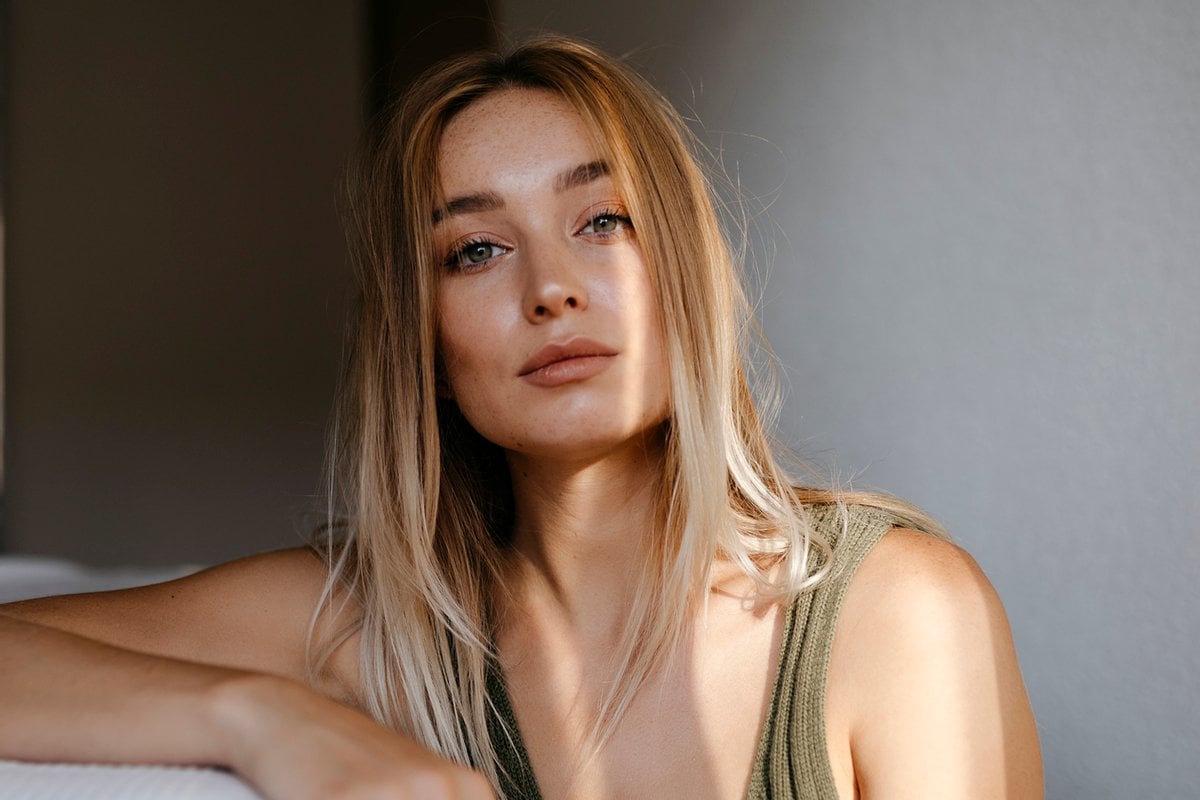 My boyfriend is a sweet man. He was raised by and with women, and has had very few relationships with men who could guide him. 
In my opinion, it has made him a sensitive, caring, and emotionally intelligent man. He understands my needs, is willing to compromise, and apologises when he is wrong. 
He has a history of dating women who hurt him. Whether it be cheating, lying, or manipulating, his past is full of relationships that ended poorly. 
Watch: Relationship deal-breakers. Post continues below.
He has also committed his fair share of adultery and toxic relationship behaviour. He understands how easy it really is to get away with anything. 
It's this knowledge that has made him an incredibly insecure partner in our relationship. He fears that I will leave him for "someone better". 
He is constantly waiting for the day that someone better looking, smarter, funnier, or more adventurous will swoop in and sweep me off my feet. 
Except that will never happen. 
I have never been more attracted to anyone than I have to my partner. He is my all-time favourite sexual partner. No one beats him. 
The other night, we went out to a bar. We stumbled into a guy I had once worked with years ago, one that I had been with very briefly. 
When we got home that night, I told my boyfriend immediately. He seemed a little uncomfortable at first, but then we put it behind us and continued our night. 
A few hours later, we had sex. I initiated it. We were having sex for about 10 minutes between two positions when my boyfriend, out of breath, seemed to be getting softer. 
"Are you okay?" I had asked, wanting to check-in. 
"Yeah," he replied, hesitantly. I knew this meant he wasn't. 
"Are you sure?" I asked, pulling slightly away. He stopped, then rolled off of me. 
"You're taking so long to finish. I'm sweating and exhausted and I feel like I'm not getting anywhere. I feel like I can't get you off anymore," he said, exasperated. 
Needless to say, I was a little shocked. None of what he said was accurate. We had only been having sex for about 10 minutes (when our average is 30 minutes), I was incredibly turned on, and I had never once asked him to go faster or harder.