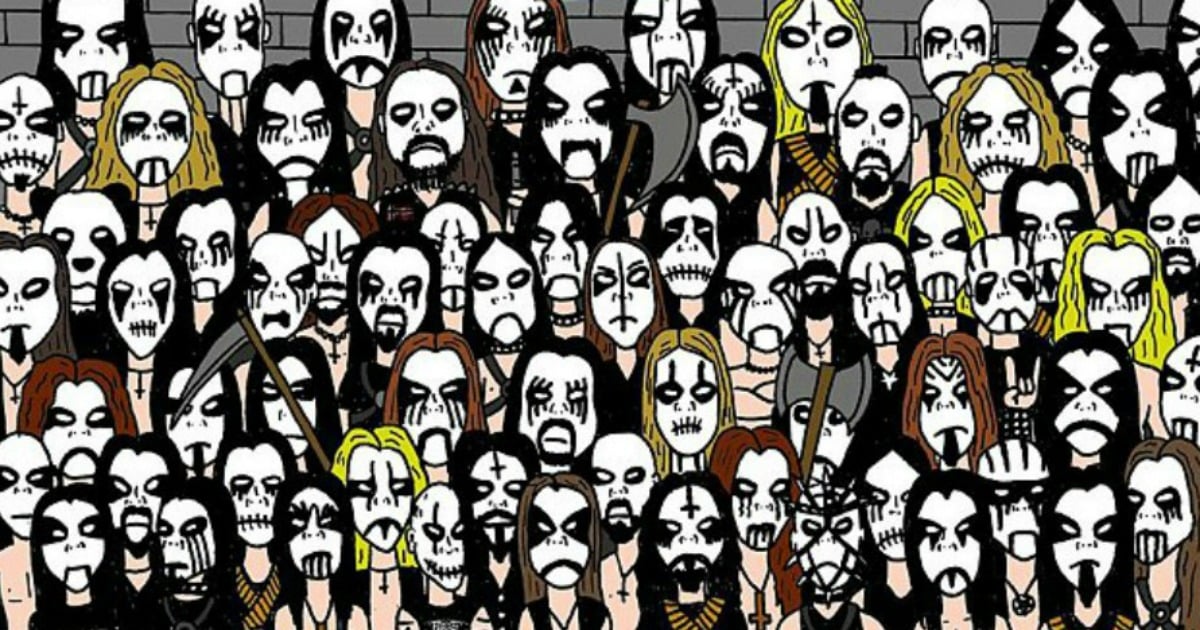 You've found the panda hiding among the snowmen. You searched painstakingly for the lone cat surrounded by owls.
And now, as if you haven't given your mind enough of a work out this year, Hungarian artist Gergely Dudás has hidden that sneaky bloody panda in a scrum of heavy metal fans.
This panda is becoming so good at hide and seek that he's starting to give Where's Wally a run for his money. Can you see him?
How about now?