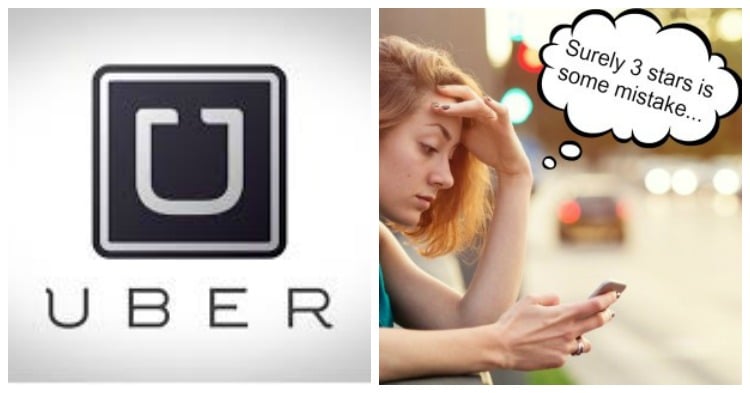 My boyfriend turned to me last weekend and, with a wide grin, informed me of his squeaky-clean five star Uber rating.
Patronisingly (I'm a seasoned Uber traveller whereas he is nothing but a novice) I replied: "Babe, they don't do ratings for passengers. That rating is for the drivers, silly."
He looked positively wounded. And while he couldn't replicate the steps to prove this fantom perfect rating to me, he insisted it was legitimate. And, well, he was right. The rumours are true: You can indeed find out what your Uber rating as a customer is.
Watch a snippet of Jimmy Kimmel pretending to be an Uber driver below. Post continues after video…
It's a brand new feature, and you can find out your own rating in a few simple steps.
Without crossing into hyperbolic territory I just want to say this will totally define social order for the next decade or so. Classical class structures have been obliterated, and we will now be organised based on how we respond to complimentary mints and bottled water.
Admittedly, I'm a little (a lot) bitter about the whole thing. Because while my boyfriend is a 5.0, I have just discovered I am a 4.85. His response? "You may bow."