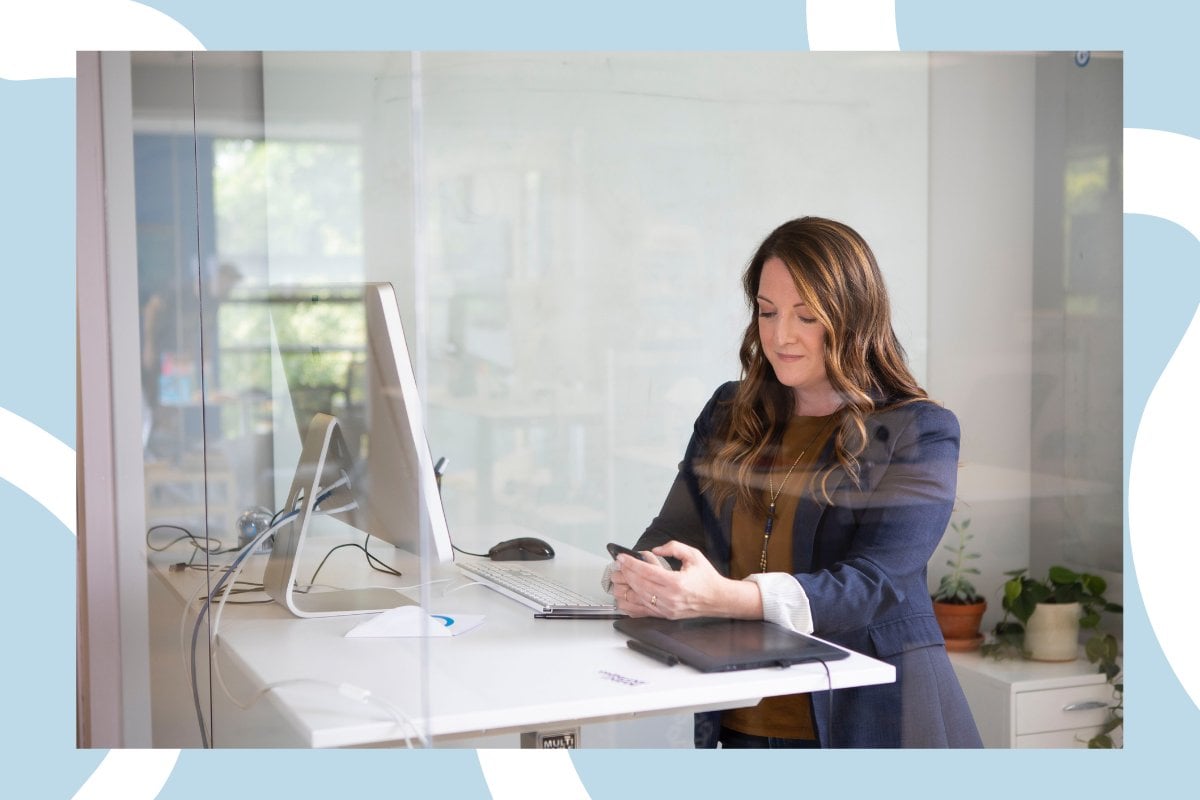 This post deals with financial abuse in the context of domestic and family violence, and might be triggering for some readers.  
Financial abuse is a common form of domestic violence in our country.  
Research by CommBank and Deloitte estimates that in 2020 alone, the direct cost of financial abuse to victim-survivors was $5.7 billion. But financial abuse doesn't just have a monetary impact. It can also have a long-term impact on overall wellbeing. 
And someone who has seen this first hand is Louise Allwright. 
As the National Program Manager for Good Shepherd's Financial Independence Hub, Louise is an expert in this field, supporting people through financial abuse recovery.
"More than 600,000 Australians experienced financial abuse in 2020, which is an enormous figure," Louise said to Mamamia. 
"Research has repeatedly shown around 85 to 90 percent of people who seek assistance with domestic and family violence have also experienced financial abuse. Fortunately, we as a society are becoming more aware of what financial abuse looks like and what we can do to help victim-survivors who have experienced it."
Watch: What is financial abuse? Post continues below.
While people have some understanding of this form of abuse, Louise hopes that we will come to understand the ongoing repercussions as well. 
In 2020, CommBank launched Next Chapter to help victim-survivors achieve long-term financial independence. 
As part of the program, CommBank partnered with Good Shepherd to establish the Financial Independence Hub, which provides free specialist one-on-one financial coaching and helpful tools to those recovering from financial abuse – regardless of who they bank with.
Given Louise works directly with victim-survivors every day, she understands just how overwhelming and stressful your finances can be after experiencing abuse and coercive control. 
With this in mind, Louise shared with Mamamia five things to know before combining finances with a partner. And she wants people to remember these three key principles: access to money, visibility, and choice. 
1. Remember it's your choice whether you wish to combine finances with a partner, not a prerequisite of a relationship.
"I think it's important that people know that sharing finances is a choice," Louise said. "You don't have to do it. It's not a requirement of being in an intimate or long-term relationship to share money: it's actually a choice you can make."