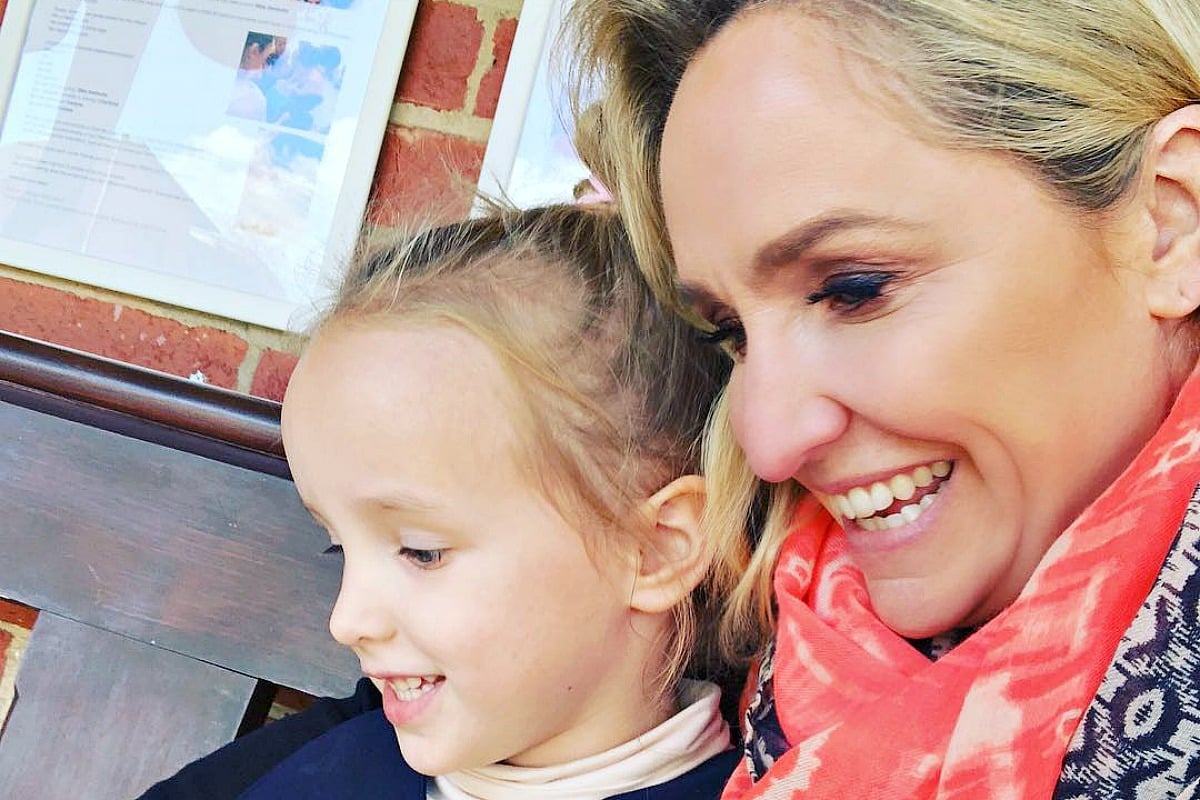 When Fifi Box announced her pregnancy on Monday, fans celebrated the radio host's incredible news, sharing in her "absolute pure joy". For there was something extra special about this announcement. It was one that didn't look like most.
By sharing she'd used an anonymous sperm donor, Fifi, who is a single mum to five-year-old daughter, Trixie, reminded us that not all families look the same, and that "miracles" can happen in a number of different ways.
Speaking on The Project on Tuesday night, the 41-year-old shared more about what it took to expand her beautiful family, including how the odds were overwhelmingly stacked against her.
"It's just so good to be able to talk about it. It's been a really private journey," she told the panel. "A few years ago, probably three years ago, I made the decision that the right path for me and our little family was to go through IVF with the help a donor.
"I think most women in their late 30s would know that when you walk in to see an IVF specialist and you're shown the graph that gives you a very rude shock about your chances. From then on it was a case of fingers crossed. I had my eggs retrieved, and all of this is happening. You don't share it necessarily because you don't know if you're going to have any success.
"I was given a seven per cent chance of having a baby. It's still a bit of a shock to me, it's still sinking in."
 

View this post on Instagram