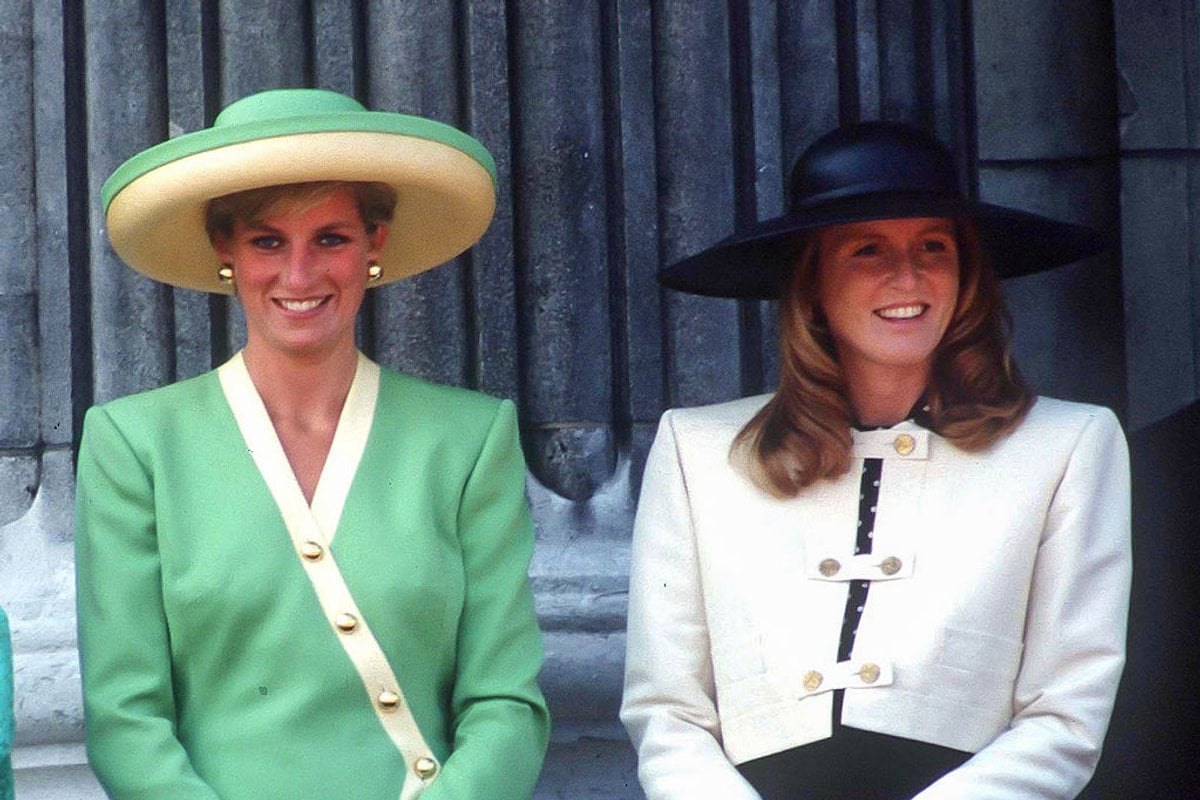 Sarah Ferguson, Duchess of York, often referred to by her nickname, Fergie, has long faced public scrutiny over her appearance.
Upon her engagement and marriage to Prince Andrew in 1986, she was also subject to constant comparison with her late sister-in-law and close friend, Diana, Princess of Wales.
Watch: Prince Andrew Marries Sarah Ferguson. Post continues after video.
In her new podcast, 'Tea Talks with the Duchess and Sarah', co-hosted by friend Sarah Thomson Country, she has said it was only after a recent health scare that she was able to let go of these unfavourable comparisons.
The 63-year-old revealed that she'd been diagnosed with breast cancer and had undergone a successful single mastectomy at King Edward VII's Hospital in London, earlier this year.
She's since spent months recovering at Royal Lodge, Windsor, where she lives with her ex-husband, despite their separation being almost three decades ago.
Speaking in the final episode of the first series of the podcast, she said she felt "lucky that my sister sent me to have the mammogram, and that they found it [the cancer] in time."
She went on to say that having a "body part cut off" was something she felt she needed "in order to wake up" about how she views herself.
"Not because of seeing death but waking up to stop worrying, stop self-hatred, stop self-doubt, stop all these things. Stop not liking yourself..." she said.
Fergie went on to explain just what it was like to spend years of her life compared to one of the most admired public figures in the world.
"When I look back, I was OK, I've got good legs, but I didn't like myself and that was because, I think, I was always compared to Diana. And I think that at the end, I believed my own press which is, you know, not too good," she said.