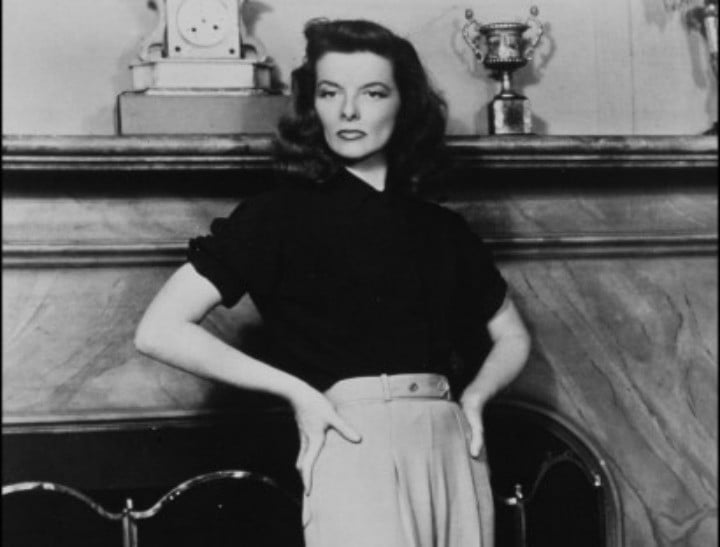 We present: seven women who prove style and feminism are far from mutually exclusive.
Who said you can't be fashionable and a feminist? (No seriously, if you find that person, show them this list.)
KATHARINE HEPBURN
"If you obey all the rules, you miss all the fun."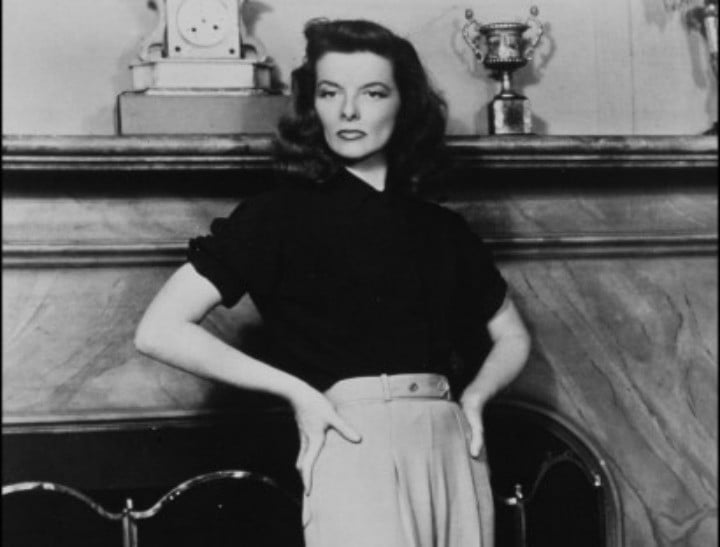 An original boss from way back, Katharine Hepburn caused a very famous stir by wearing (wait for it)… pants. This was one of the great scandals of classic Hollywood. Thanks Katharine, I quite enjoy wearing pants, and no one can give the stink-eye quite like you.
She is even more awesome because she was totally unappreciated in her time:
"But before we get too nostalgic, we should remember that Hepburn was widely resented in her own time, vilified for her patrician affectations and trouser-wearing audacity; and, along with other idiosyncratically independent stars [Dietrich, Crawford, Davis], classified as box-office poison.
"Every concerted push towards women's rights and freedoms has produced a corresponding backlash. Hepburn, who was abrasive, brash, full of herself, terrifyingly androgynous [and the daughter of a card-carrying suffragist in feminism's first wave], had to pay for her insolence in movies that contained their own backlash."
Truth.
LESLEY LAWSON
"Back in the '60s, there was a car sticker that read, 'Forget Oxfam, Feed Twiggy'."