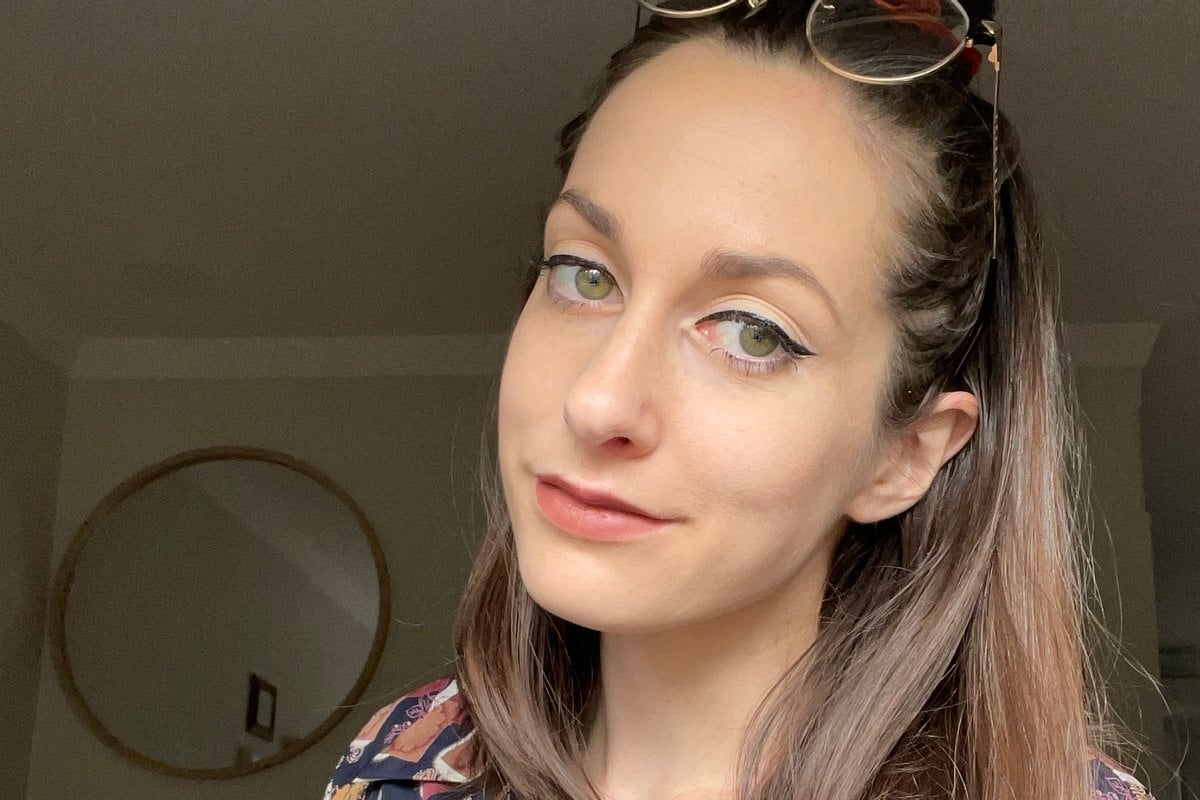 I'll say one thing about us humans – we sure do love to advocate for binaries. You are one thing, the world says, or you are another. There's never much room for a grey area. It's the type of thinking that gives life to transphobia, racism, sexism. 
And there are other ways it damages us.
Here's the narrative that society tells us – women are supposed to be mothers. Women are supposed to have children and take care of them and devote their entire life to this being they have created.
Watch: Things people who don't want kids always hear. Post continues below.
Or, society says, if women don't do this, if they eschew this way of life, then they're obviously career women. All they want to do is advance in whatever industry their job is in. They want to become CEOs. They're too busy to have children because their life is dedicated to work.
So, there we have our binary – you are a career woman or you are a mother.
But what if you're neither?
I am in my thirties and I have never been a particularly maternal person. There's a scene in How I Met Your Mother where the child-free character Robin (who is, by the way, typecast as a career woman) holds her hand out to a baby to smell and someone reprimands her, 'that's for dogs, not babies!'
That more or less sums up how I interact with these tiny humans.
I have always maintained I don't want to have a child. I've always been told I'd change my mind. As I'm getting older, I get that less. But now I get that look – that look that says, "okay… but why?"
Because here's the thing.
I'm not exactly a high-flying career woman. 
In the interest of full disclosure and to put it plainly; I still don't know what I want to be when I grow up. 
I change my mind seemingly yearly. I'm tentatively set on one particular path right now, but already the doubts are creeping in, and the yearning to pursue something else. 
I'm not particularly business savvy, so I do know that whatever job I do settle in long term, it's not with wild aspirations to be CEO or devote long hours to sitting in front of a computer sending emails and landing clients. 
To the outside world then, it seems strange. "She doesn't want kids," people think, "but she also doesn't want a big career? Then what is her reason?"