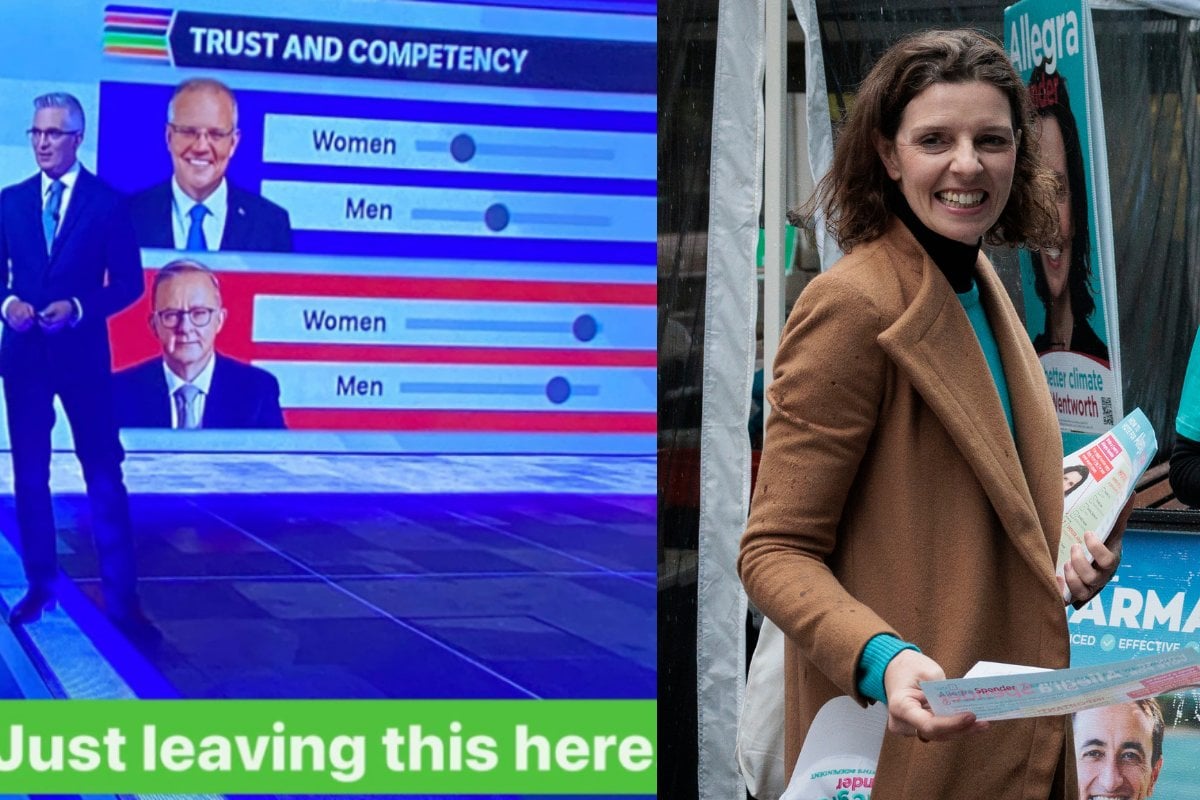 You know what's great about the election result? 
Some women are pissed off about it. 
Yes, the female voters roared on Saturday night. Yes, the "stale males" underestimated the volume of our fury. Yes, female candidates will likely hold the balance of power in both political houses. Yes, it's about damn time. But still, some women are just… not thrilled. 
They didn't want a Labor government. They're not sure about Teal being the new blue. They're concerned about taxes and inflation. They're unimpressed by affable Albo and they are cynical about the idea that everything that ails our toxic political landscape can be swept away in one bright night of tumbling Libs. 
And that's just great. 
Because "the women's vote" is not one thing. 50 per cent of the population do not all agree with one another. We do not convene at secret meetings sipping tea and spritz, holding hands and settling positions on everything from petrol prices to temporary protection visas to climate action to interest rates. 
That's not how women work. 
But until Saturday, you might have been forgiven for thinking that it was. 
Because until last night, women were a burden for the government to bear - the much discussed "women problem". And the "women's vote" was a monolith to climb, to capture, to own. 
I'd like to suggest there's no such thing as the "women's vote". 
This weekend, women put their votes everywhere. They gave them, in large numbers, to independents who would once have been at home in the major parties, but have found a third way. They gave them to Greens and Nats. They gave them to Liberals and Labor.
Women just vote. We are half the electorate, yet we are treated like a niche special interest group.