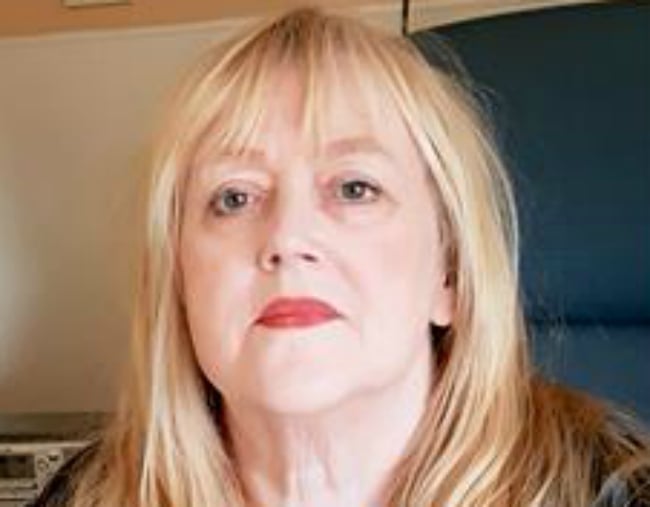 A Canadian woman has used her own obituary to speak out about what she called "fat-shaming", saying that the Canadian medical system only offered her weight-loss support once she was diagnosed with life-threatening cancer.
Ellen Maud Bennett passed away at 64-years-old in May following a battle with terminal cancer. Her family recalls the woman as being remarkable with an incredible and successful media career.
While her obituary published in the Times Colonist notes the incredible success and attitude of the woman, it also shares a devastating message.
"A final message Ellen wanted to share was about the fat shaming she endured from the medical profession. Over the past few years of feeling unwell she sought out medical intervention and no one offered any support or suggestions beyond weight loss," it read.
"Ellen's dying wish was that women of size make her death matter by advocating strongly for their health and not accepting that fat is the only relevant health issue," it continued.
Unsurprisingly, the moving statement resonated among many others who similarly encountered fat-shaming in the medical system. Many have now shared their experiences on Twitter, calling for the system to change in order for all men and woman to feel safe and supported in the medical system.
It wasn't until I started taking interest in my sister's health as an adult and took her to my doctor that we found she had several ailments that had been untreated for years because doctors refused to treat her and kept telling her to lose weight first.

— sig???? saw amatw (@dropdeadyeppeo) July 27, 2018
I was told I just had to lose weight for over a decade before I was finally diagnosed at 43 with a degenerative genetic condition (EDS). The medical community sucks for heavy women. Add in being a minority and it gets even worse.

— JennyZukes (@cocozzello) July 26, 2018
My mother loathes going to the doctor because of the fat shaming. She also had to stop going for walks because randos in passing cars would hurl abuse at her.

— Matthew A (@Matrim42) July 26, 2018
Me too. She kind of just….accepted it. It made NO SENSE that no one would even just run tests knowing she was a preme and predicted to have issues! So I took matters into my own hands. I really recommend people to have someone in their corner present to persist when you cannot.

— sig???? saw amatw (@dropdeadyeppeo) July 27, 2018
When a doctor dismisses my symptoms, I say I want it noted in my chart — while I wait — that *they've chosen* not to run any tests. They then run tests. I recommend this approach to anyone facing discrimination instead of diagnostics. (I have 2 autoimmune disorders.)

— it's all ephemera (@rhymeswithvery) July 26, 2018
The change in how I was treated from when I was first ill & thin to when I became fat (while taking meds known to cause weight gain) shocked me. In one particular incident a doctor – well – I don't want to repeat it here- but it was hate. Not shaming. It was hate.

— ♿️"Unintended Consequences" (@mssinenomine) July 26, 2018
. Weight bias is a barrier to healthcare access and has serious implications for health and well-being of individuals. This is why we need @ObesityCan to address weight bias and stigma

— Ximena Ramos Salas (@xramossalas) July 26, 2018
The family of Ellen Maud Bennett finished the obituary with a moving tribute to the woman, thanking the team at Victoria Hospice for giving her the "respect and kindness" she needed and deserved.
Want to be part of something BIG? Want to help make the world a better place for women and girls? Plus go in the chance to WIN $100? Take Mamamia's survey now!