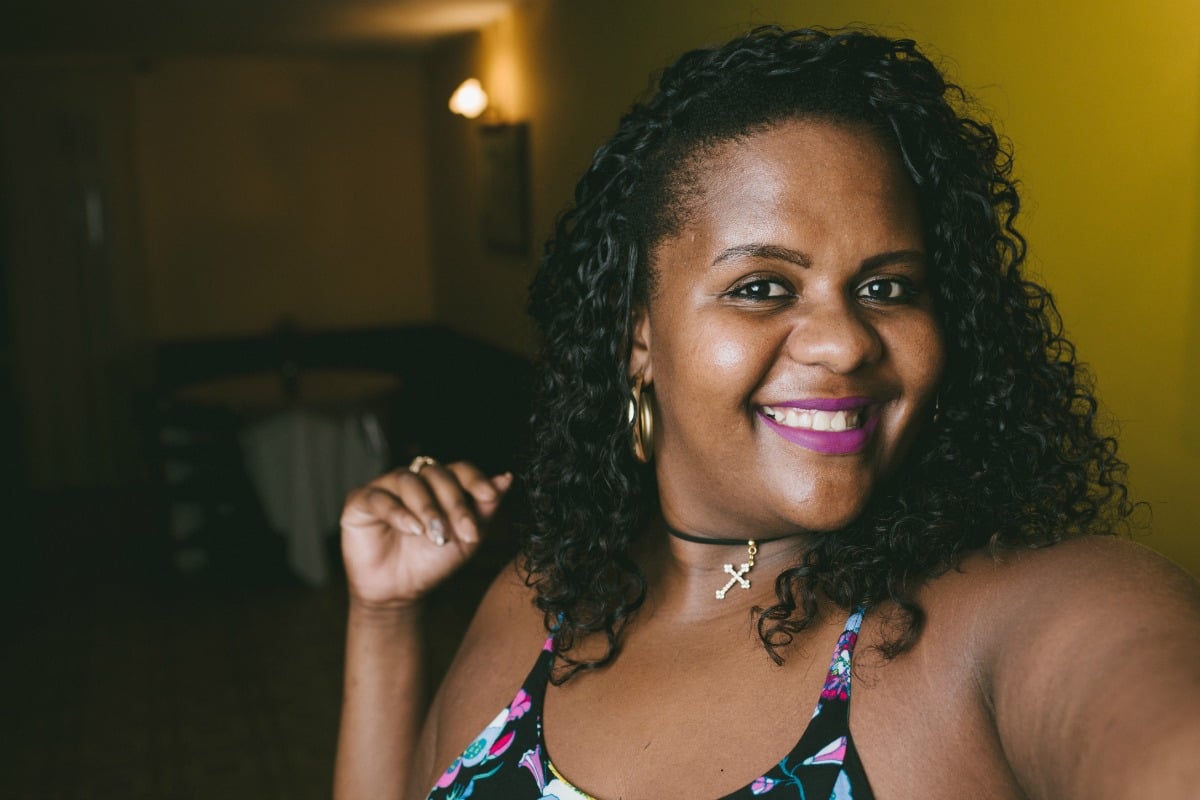 There is no denying it, I am larger in size.
But don't call me fat, or obese, they are such ugly words. And I am not ugly. I am beautiful.
On my dating profile, I describe myself as I truly am: confident, vivacious, happy – a young woman who loves her life.
I am totally comfortable in my own skin and for me, numbers like those that I have to fill out on a medical form from time to time don't matter, they don't measure my worth or my happiness, they never have.
There is a common association between being overweight and unhealthy, and it's frustrating because it is so wrong. I am active and fit and my weight doesn't hold be back in any way.
It is other people who seem more stuck on it than me. They are the ones that have made the many derogatory comments about her weight over the years.
I have heard countless variations of them, from, fat, heffa, whale, elephant to many others, much worse.
And over time I have learnt to let them slide right off my back. It took a lot of work to get to this point of security and confidence in myself but it is great having this power of resilience that I now have.
Despite this resilience, recently I have been challenged by the behaviour of someone who I believe to be a good friend. A good friend who is also 'slim'.
To my slim friend:
The inadvertent comments you make have started to chip away at my self-belief and make me frustrated and upset, with both you and myself.
You are what society would call 'slim'. But you talk about your weight a lot. You say you have "so much fat" and that you desperately needs to lose some of it.
You discuss your weight, measurements, clothing sizes openly and in detail. You compares yourself to celebrities, talk about the ones you want to look like. Weight loss is at the forefront of your mind and most of the discussion points branch off it – from exercise regimes, different diet types, diet teas, basically anything related to fat and losing it.
These negative weight comments and weight loss conversations occur multiple times a day and always end with you saying how horrible being fat makes her feel.