The fastest-rising baby names in 2016 confirm one thing – we're all a little bit pop culture obsessed.
The US Social Security Administration has just released its annual list of the most popular baby names, and Kylo – the villainous Star Wars character played by Adam Driver – has experienced the biggest jump in popularity.
Yep, this guy.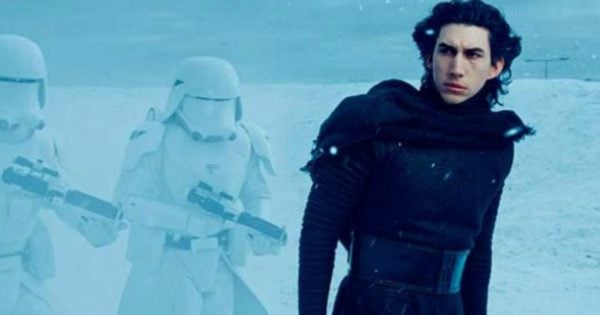 Kylo leaped 2,368 spots to number 901 on 2016's list of most popular names for boys. It had been the 3,269th most popular in 2015.
Maybe unsurprisingly, the One Direction boys also featured on the list, with Zayn, Harry and Louis all increasing in popularity. Which means 1D fans are now having children and we feel old.