***Warning: this post contains some spoilers.***
Like many other millennials who grew up reading and watching the Harry Potter franchise, to say I was excited about the prospect of another magical tale hitting our movie screens would be an understatement.
There's lots to love about Fantastic Beasts and Where to Find Them: set in 1926, Oscar-winner Eddie Redmayne plays awkward (but just like Hagrid, totally lovable) 'magizoologist' Newt Scamander, who arrives in New York City with a suitcase full of banned magical creatures.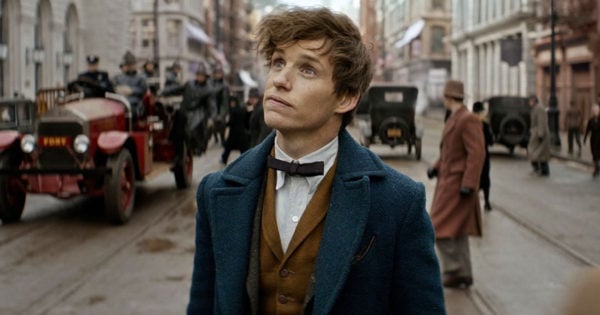 Of course, in true Harry Potter style, things go wrong when the weird and wonderful creatures inevitably escape from Newt's clutches to wreak havoc on the unsuspecting 'No-Maj' public.
Viewers meet a platypus-like Niffler, whose love of shiny things and treasure makes for a raucous chase through the streets of the city, and a snake-like Occamy, which can expand or shrink to size to fit the available space (can you tell where this is going?).