There are two types of people in this world: regular ones, and exceptional, crazy talented unicorn ones.
We humbly fall into the first category. Not that there's anything wrong with that. But famous actors and actresses? Yeah, they're in the second.
Impossibly beautiful, intelligent and talented, it seems unfair, nay, unjust that one person should possess so many advantageous qualities.
But you know what's even more unfair? When all that goodness runs in the family. Hence, behold this list of equally famous celebrity siblings we did not know existed.
Now, we're either behind the ball on this one, or about to blow your mind.
Kate and Rooney Mara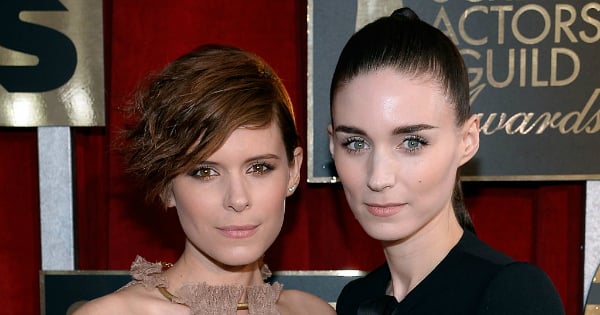 OK this one we 100 per cent did not know about. Yes, when you put their names together, it's obvious because, well, they have the same last name.
But both of these sisters are bloody succesful actresses in their own rights - Rooney in The Girl with the Dragon Tattoo, Lion and The Social Network, and Kate most notably in House of Cards and American Horror Story.
Jessica and Penny McNamee