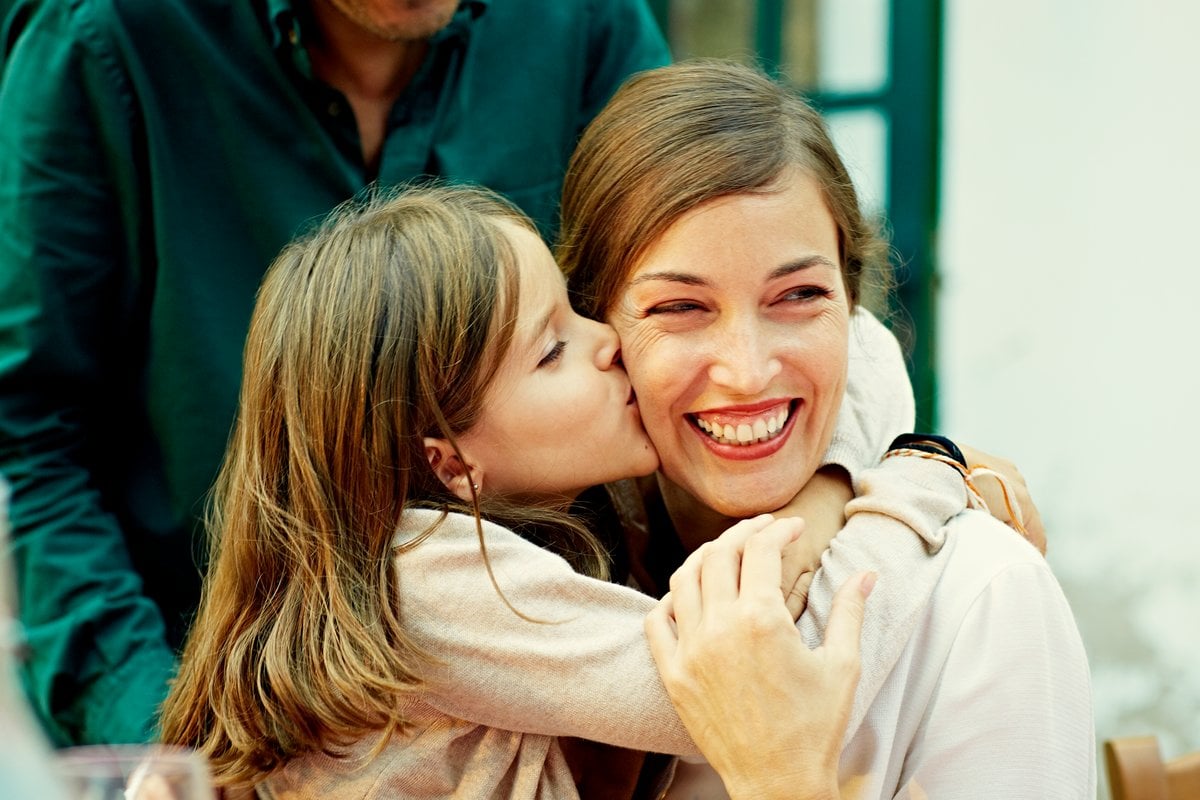 Family life after divorce isn't the family life I imagined when I had kids.
It's this crazy train station with schedules; it's arrivals and departures. I make an effort to smile every Friday, when my girls head off with their dad. "You'll have such a fun weekend," I say. 
Most weeks they agree and bounce out the door. The merry-go-round of home life feels exciting for them those weeks - dad's house is fun; there are bunnies, building projects, adventures with friends at the beach. 
Things have changed.
Watch: Robin Bailey and Bec Sparrow share why their first marriages were big mistakes. Post continues below.
But then my teenager will cry. Some days she just wants me. The nine-year-old picks up on her mood. "I want to stay with you too, Mum," she whispers. "Please don't both cry. I can't stand it," I think.
I hold her briefly. Get her busy finding a jersey. "Which shoes do you want to take to Dad's?" I say. Distraction.
"What's wrong?" their dad asks, arriving at the door. The girls hang back, heads down, clinging to my sides. The nine-year-old hides her face in the soft folds of my winter jersey.
"It's okay, they're just a bit tired," I rub the teenager's back. "You'll have fun," I smile at her. Who am I reassuring, I think, her or myself?
"I know I will," she says. She wipes her eyes and picks up her bag.
"Dad!" the nine-year-old switches parents and clings to her father. Her tiny arms wrapping partway around his waist.
We have a blended family now: two families each with step-parents and step-siblings. The train station is busier.
I never wanted my kids to live in two houses. 
My partner didn't want that for his kids either. Who does?
When we hold our babies in our arms, no one imagines spending so much time away from them. But that's how it is in many families.