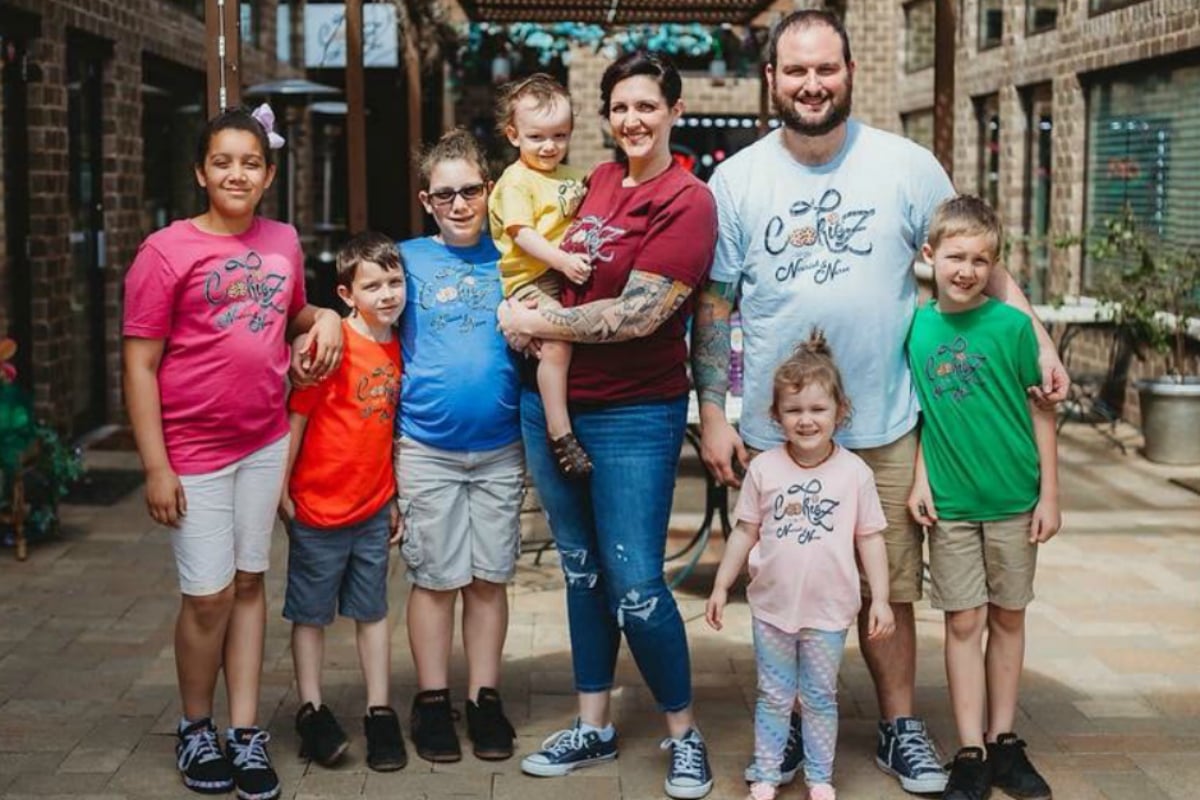 Trigger warning: This post contains matters of child abuse.
It was mother's instinct that told Rebecca Wanosik there something was wrong with her three-week-old baby daughter, Zeydn.
"I had her propped on my shoulder to burp her and I could feel her ribs popping," Rebecca tells Mamamia. "The best way that I can describe it would be a similar feeling and sound to cracking or popping your knuckles."
Right away Rebecca addressed the concern with her midwife, who told her it was nothing to worry about. But as a mother of four other children, Rebecca's gut told her otherwise and she went out of her way to raise it with her paediatrician.
Again she was told to stop worrying.
A few weeks later, Rebecca saw two of her older children on to the school bus.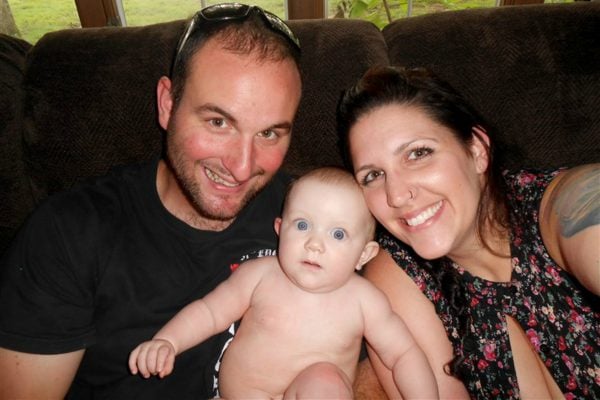 "I was holding Zeydn, and waved her arm at her brother Zavier and she fussed at me," Rebecca says. "Later that day when I touched her arm while strapping her into her car seat, she fussed at me again."
Rebecca immediately called the doctor and got an appointment with the first available paediatrician.
What unfolded after that, Rebecca says, will haunt her forever.