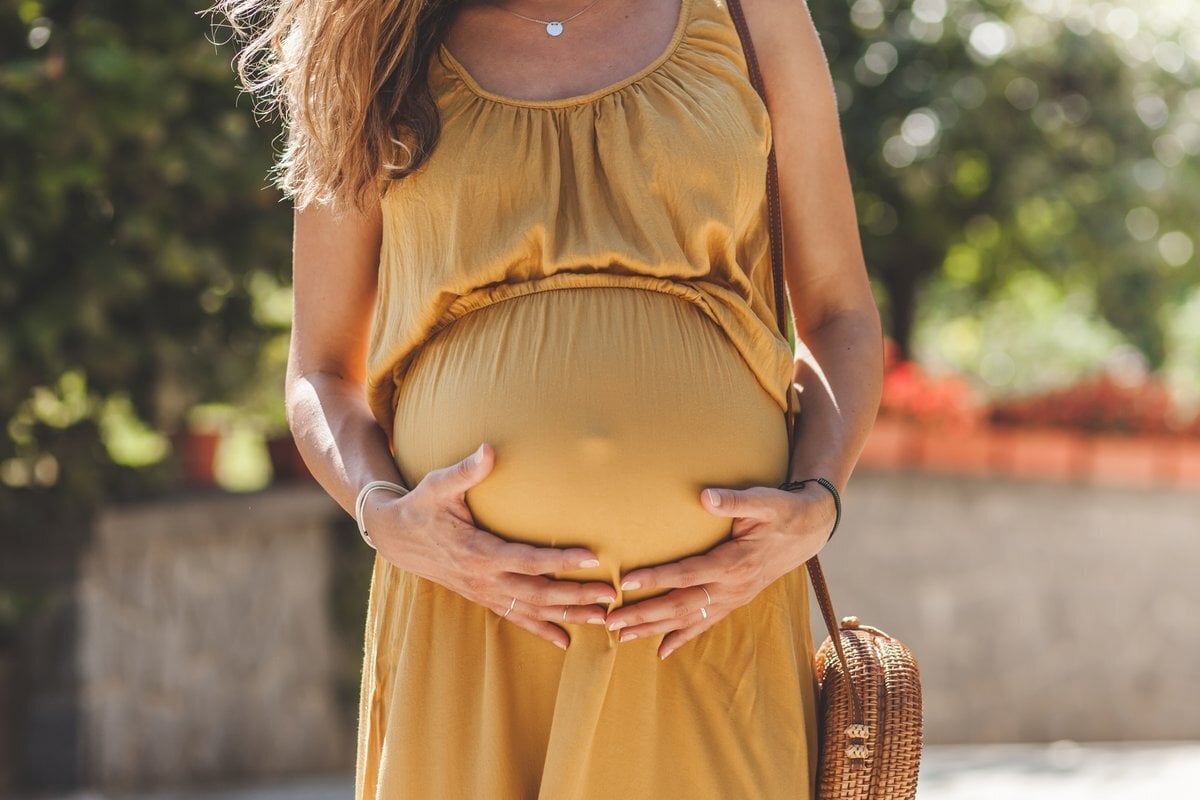 Please note that the names in this article have been changed for privacy reasons. It discusses themes of pregnancy and mental health. If you or someone you know needs support, please call Lifeline on 13 11 14 or call 000 in an emergency. 
I first 'met' Sarah* in March 2016 on Facebook, through mutual friends. She sent me a DM, and we got chatting. 
In January 2017, after months of messaging back and forth, we decided to meet in person as she was visiting the city I lived in.
It was nice to have a new girlfriend in my life. Sarah and her partner came back to visit again in April and June 2018. I was their local tour guide taking them out to restaurants, the beach, shopping and to well-known attractions.  
Watch: Mamamia confessions -  The silliest thing I've had a fight over... Post continues below. 
As most friends do we opened up to one another and supported each other through difficult times.
In May 2018, she posted an Instagram story of her sitting in a hospital waiting room. When I replied with concern, she wrote back: ''I think I'm pregnant''.
An hour later, she confirmed it. She was six weeks gone. Not only was a first person she told, but she informed I was soon going to be ''Aunty Nicole".
We spent the next few days discussing how she was going to tell her partner and family, agreeing it needed to be simple and personal. 
When her partner found out, he wasn't sure whether he wanted to keep the baby but, Sarah told me she was happy to raise it on her own.  
By the 13 week mark, I was sending her messages telling her that her baby was the size of a lemon, she'd send me daily bump update photos, we'd laugh about her weird cravings of pickles coated with peanut butter and the emotional rollercoaster from hormones. 
I'd research foods she should avoid, she kept me updated with information from her obstetrician and I even helped her with ideas on how to announce her pregnancy on social media.  
When Sarah and her partner last visited in late June 2018 (a week after my 27th birthday) she was stressed, exhausted and they were constantly fighting. 
I tried to support her the best I could. I even made her a self-care box filled with everything you could imagine from a face mask, colouring-in book, earrings from Forever New to a photo of us from the last time she visited.  
It was a Thursday night, and the three of us went out for dinner. 
When the $85 bill arrived, they both said that they didn't have enough money on their card, so of course I paid and they said they were going to pay me back.