Last night, a travesty occurred on Channel Seven's House Rules – and we're not talking about one contestant wiping away their sweat on a towel AND THEN PUTTING IT ON DISPLAY.
Oh no, this is far worse.
When judges Wendy Moore, Drew Heath and Laurence Llewelyn-Bowen walked into the bathroom contestants Troy and Bec had renovated, they were faced with a design feature that broke the number one rule of (good) interior design – fake plants.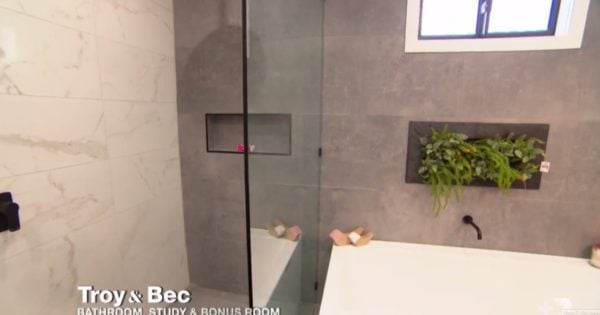 In response to the brief that requested "lots of greenery", the pair decided to install a "vertical garden"of plastic shrubbery by the side of the bath.
"You wouldn't even think it was fake and it doesn't need watering," Troy declared triumphantly.