Ladies, help me out. You'd do this too, right?
I have a confession to make. I ate two Tim Tams for breakfast. No, wait, that's a different confession.
I'm an excellent internet-stalker.
One time, I saw a cute guy playing saxophone in a pub band. He winked at me.
And then I Googled the name of the pub and found the name of the band and found the name of the saxophone player and found him on Facebook and found out he had a wife and a child and left the pub before he'd even finished the song.
I am an excellent Internet-stalker.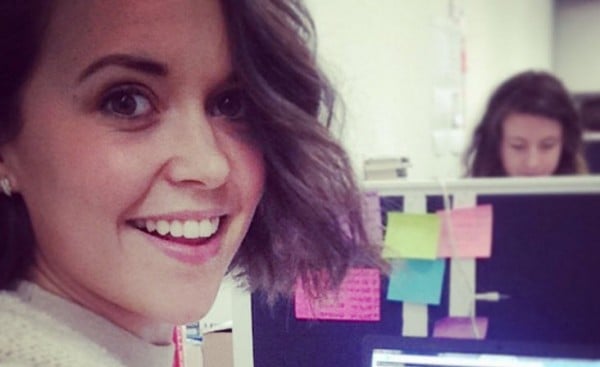 It's almost one year since I met my (non-saxophonist) boyfriend on Tinder. We chirted (chat-flirted. I just made that up. Like it?) casually. We met for a drink.
And by the time we met face-to-face for our first date, I had stalked him to the far corners of the Internet. I'd even heard the sound of his voice, before I'd ever spoken to him.
Creepy-ass bunny-boiler, right? Well, maybe. But a lady's got to do what a lady's got to do.
'Stalking' is a harsh term. I prefer to use the term 'vetting'. Or 'innocently trying to look at every photo of him ever taken to see if he is actually real/creepy/married/a grandfather/a dickhead'.
This is how it happened. Stalking 101: The Internet Way.
Step One: We matched on Tinder. We started chatting. (10/10 for wit. 11/10 for not asking me if I'm 'DTF'. 2/10 for not immediately giving his last name so I could stalk him then and there).