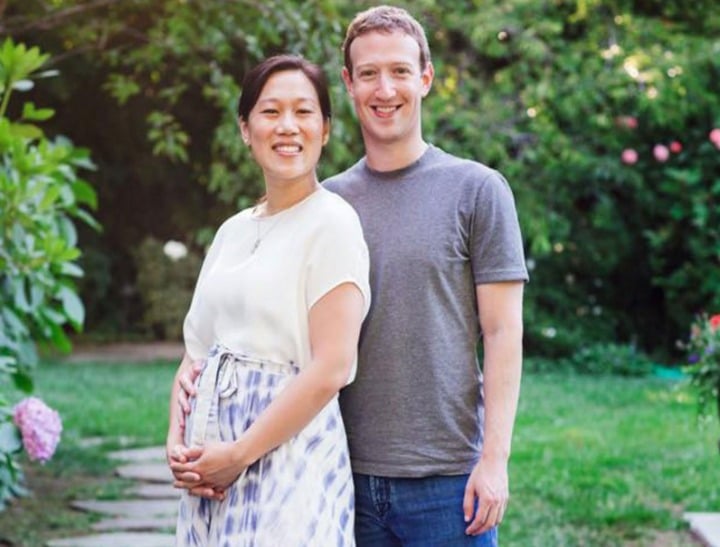 We've rounded up all the latest news from Australia and around the world – so you don't have to go searching.
1. Facebook offers new fathers four months paid paternity leave.
Just days after Mark Zuckerberg he would be taking two months off work when his first child is born next year the company has announced it's employees will be eligible for four months paid paternity leave.
In announcing the policy Facebook's Head of HR and Recruiting, Lori Goler, said: "In reviewing our parental leave policies, we have decided to make this change because it's the right thing to do for our people and their families.
"Studies show that when working parents take time to be with their newborns, outcomes are better for the children and families.
For too long, paid baby leave has been granted only to a mother who is giving birth. We believe that fathers and mothers alike deserve the same level of support when they are starting and growing a family, regardless of how they define family."
She said: "All new parents in all of our offices worldwide, including those who had or adopted a baby in 2015 and were Facebook employees at the time, will be eligible. The leave can be taken at any point up to a year after the baby is born."
Goler said the global reforms, which will be applied to all of Facebook's 11,000 plus employees — including new mothers, fathers, and same-sex parents — are part of Facebook's ambition to become one of the top businesses for families.
Her post: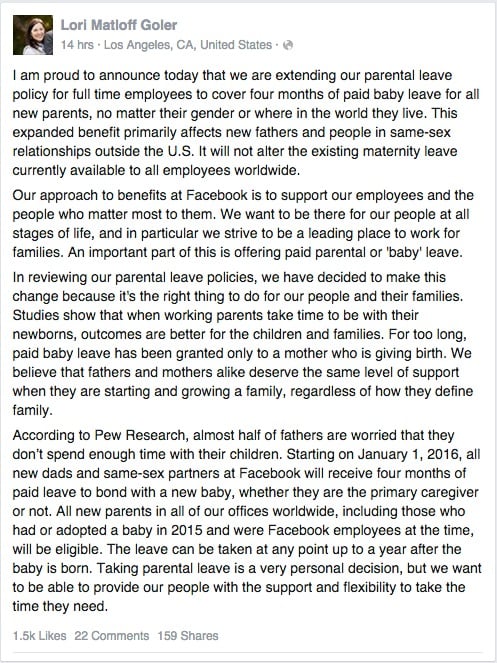 2.No minutes silence for one year anniversary of Phillip Hughes death.