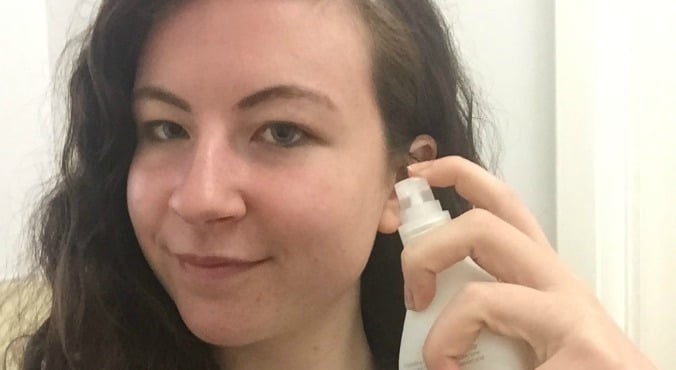 Image: supplied.
I'd always though face mists were a bit of an unnecessary product. After all, how good could what seemed like water in a spray bottle really be? But after realising the wonders of micellar water, I decided to give the poor product a go – and I'm so glad that I did.
Far from my initial assessment, face mists aren't just water; they're a calming and hydrating mix of delicious smelling, smoothing and effective ingredients that your skin is crying out for. Particularly in the warmer months.
While they're a great for pick-me ups for when your skin is blotchy, red or dry after a day in the sun, face mists are also a handy product to use for makeup too. Here are 4 reasons why face mists are an absolute essential in your summer handbag. (Post continues after video.)
1. They prep your skin
Using a face mist to prepare your skin before makeup is a great way to balance out skin tone and imperfections before applying your makeup.