I'm one of those people who always, ALWAYS has sinus pain.
I'm constantly rubbing my face and complaining that it hurts, and as soon as there's so much as a gust of wind or a change in season, I have a sinus infection.
I've typically put it down to the structure of my face and my weirdly-uneven nostrils, but last week, I heard a different suggestion.
I was at work, whinging (obviously) about my… face, when my colleague said in passing, "it's your own fault".
Umm. How… rude.
Taken slightly aback by the insinuation that my chronic face pain was my own fault, I asked her why.
"Stop wearing eyeliner," she responded. "It causes sinus infections."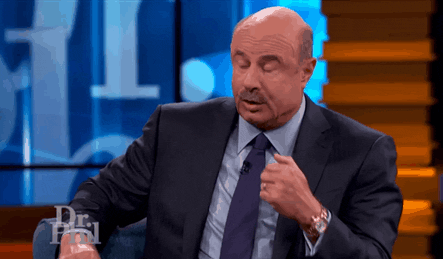 WHAT.
What do you mean eyeliner causes sinus infections?! That sounds like a thing that definitely isn't true and someone a little bit made up.
But then I thought about it. I'm stuck in that early 2000s phase (inspired by Laguna Beach and The Hills) where I wear liquid eyeliner on my water line. Not the really wet liquid eyeliner, but the type that has the consistency of clay, and stays put. On the inside of my eye.