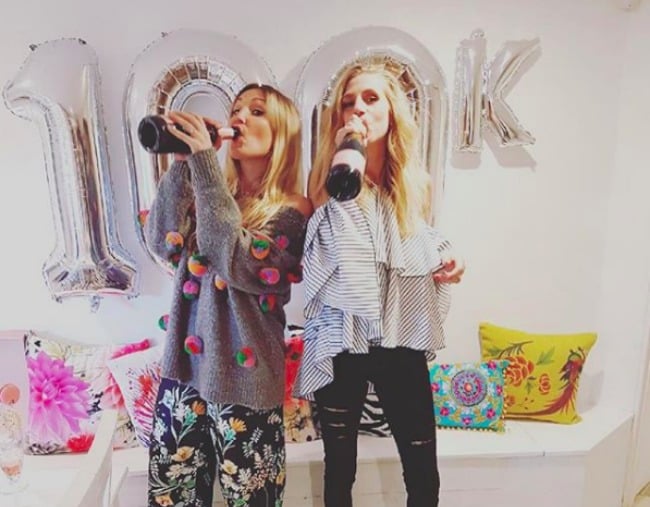 Want to know part of the reason why The Duchess of Cambridge 'magically' looks so glorious immediately after delivering her babies?
It most likely has to do with the debilitating morning sickness known as Hyperemesis Gravidarum (HG) that she was reported to have suffered from during at least her first two pregnancies.
The symptoms of HG – severe nausea, vomiting and dehydration – occur whilst a woman is pregnant; meaning that once the baby is born, the symptoms usually disappear.
It's something that sisters-in-law, Gemma Taylor and Jenny Sewell, know from first-hand experience. Between them, they have had five pregnancies and have suffered extreme pregnancy sickness with all them – and HG with three.
Luckily, they've also had each other.
The sisters-in-law own and run Palmaira Sandals Australia together, a shoe company which they had just started when both Jenny and Gemma fell pregnant for the first time.
Gemma, 34, is currently 18 weeks pregnant with her third pregnancy and suffering HG, and is mum to a three-year-old and a sixteen-month-old. Since her first pregnancy, she's gained a lot of knowledge about how HG affects her body, but recalls that the first time she relied on Jenny's understanding while the business was in its early stages.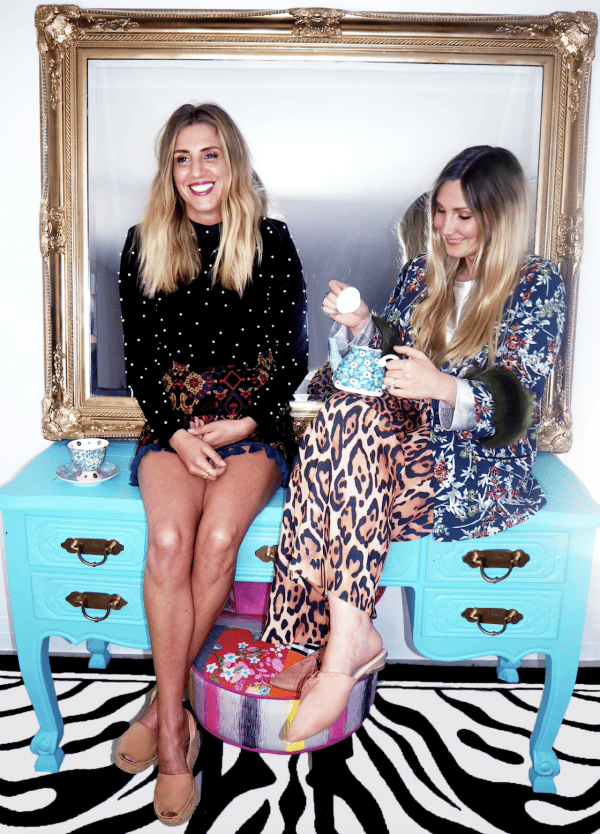 "My life just stopped for two months," she recalls.
"It started as soon as I fell pregnant. Nausea 24/7."
Gemma found herself unable to get out of bed, so severe were her symptoms. She found the most difficult part was dealing with the constant vomiting.
"Trying to find food you can keep down was so difficult. I couldn't eat and not to vomit it up."
Gemma believes that on the worst days, HG caused her to vomit up to 20 times a day. Despite the severity of her symptoms, Gemma found it difficult to find medical assistance.
"The GP didn't take it seriously. He thought it would settle," she says. So, despite knowing something was very wrong, Gemma suffered HG in the first pregnancy without a formal diagnosis, and without medication.
But Gemma knew the third time around that she needed real help, and a proper treatment plan.
"It was one thing with the first one to be in bed and have no energy, but I couldn't do that as a mum. I knew I had to do something, because I can't look after the two very young children and be so sick with my pregnancy."
After a lot of persistence, Gemma did eventually find a doctor who recognised her symptoms for what they were: HG. With sadness, Gemma says, "Even in the medical profession, a lot of people just don't understand it. They think it's just normal morning sickness and it will pass. Or that it can't be that bad."
Part of the reason Gemma is speaking up now is to raise awareness about HG so that other mums-to-be know that they are heard, and they're not alone.
"The key is ask for help and insist on getting it. Look for it until you find the support you need."
Looking back at her first pregnancy, Gemma says,  "I was so lucky to have Jenny as a business partner, who supported me when I couldn't work."
For Jenny, 32, now a mum of two, the first pregnancy experience was somewhat different.
"I was under the care of an obstetrician, and he basically said 'you just have to get through it' - even though I'd lost 6.5 kilos."
Holding back tears at the memory, Jenny says, "It was a very lonely experience. I was really depressed. It wasn't a joyous time."
It was difficult for Jenny to embrace her pregnancy.
"I didn't want to think anything 'baby' or talk about being pregnant. I broke down in the baby shop - I didn't want to buy anything for the baby.
"Because the doctor refused to acknowledge it, I didn't have a name for it that I could tell people."
And so, she suffered in silence, with sister-in-law Gemma her main support. The isolation is one of the reasons why Jenny is passionate about raising awareness of the condition.
But both women want pregnant mums with HG to know there's hope.
"Within one hour of giving birth I felt like a million dollars," Jenny remembers. "I was dancing around, and wearing lipstick, for the first time in months."
"There will be an end to it, and I promise it's all worth it."
15th May is International HG Awareness Day. You can find out more information here.
For more information on HG see the Australian government's website for pregnancy.