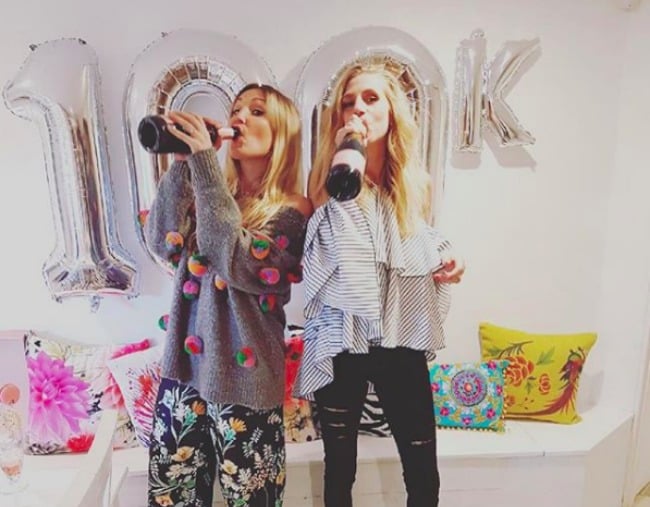 Want to know part of the reason why The Duchess of Cambridge 'magically' looks so glorious immediately after delivering her babies?
It most likely has to do with the debilitating morning sickness known as Hyperemesis Gravidarum (HG) that she was reported to have suffered from during at least her first two pregnancies.
The symptoms of HG – severe nausea, vomiting and dehydration – occur whilst a woman is pregnant; meaning that once the baby is born, the symptoms usually disappear.
It's something that sisters-in-law, Gemma Taylor and Jenny Sewell, know from first-hand experience. Between them, they have had five pregnancies and have suffered extreme pregnancy sickness with all them – and HG with three.
Luckily, they've also had each other.
The sisters-in-law own and run Palmaira Sandals Australia together, a shoe company which they had just started when both Jenny and Gemma fell pregnant for the first time.
Gemma, 34, is currently 18 weeks pregnant with her third pregnancy and suffering HG, and is mum to a three-year-old and a sixteen-month-old. Since her first pregnancy, she's gained a lot of knowledge about how HG affects her body, but recalls that the first time she relied on Jenny's understanding while the business was in its early stages.