If you hate the thought of your child sharing a name with their classmates – hello Luke F and Luke G – you've come to the right place.
British online resource BabyCentre has compiled a list of the 36 once-popular baby names that are yet to be registered on its database in 2017 after tracking name data from its three million strong community.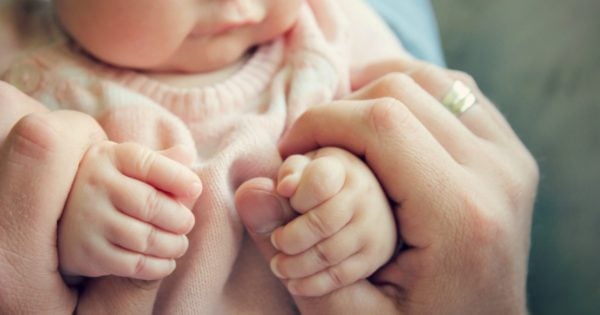 Proving that the celebrity trend of choosing slightly, erm, off-the-wall baby names are killing off the more traditional names, it's bad (or good?) news for the Malcolm's and Tracey's of the world.
Angela, Debra, Diane, Joanne and Sally are some of the female names are under threat of being made extinct this year, while Duncan, Clive, Nigel and Roy are also yet to be registered.
Of course the good news is that we're still only in March, which means there are a few months left to save your favourite names.

Listen: The latest episode of our parenting podcast, This Glorious Mess. Post continues after audio.

But for now if you're after something unusual, you're probably better off with 'Cecil' rather than, say, 'Unicorn Blaze'.
Girl's names heading to extinction:
Angela
Beverley
Carol
Debra
Diane
Donna
Doris
Elaine
Joanne
Maureen
Paula
Sally
Sandra
Sharon
Sheila
Tracey
Wendy
Yvonne
Boy's names under threat.
Bertram
Cecil
Clarence
Clive
Cyril
Dean
Dennis
Derek
Duncan
Ernest
Geoffrey
Horace
Leonard
Malcolm
Nigel
Neville
Roy
Wayne
Now, what names from the lists do you WANT to go extinct?