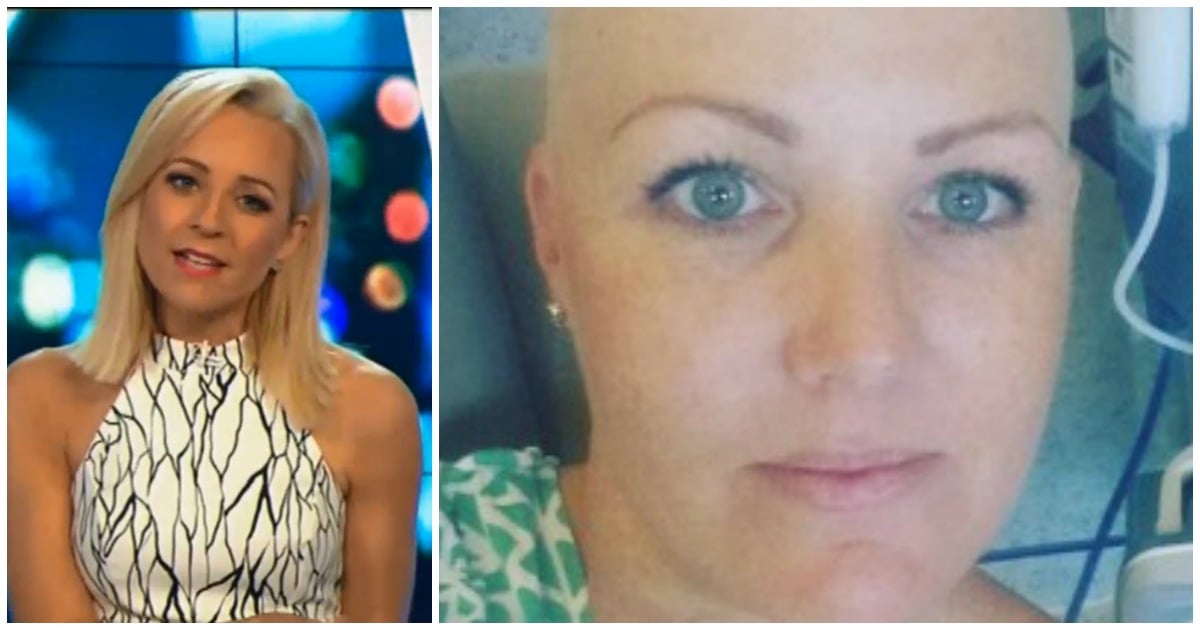 Last week, Mamamia reported on the incredible crowdfunding efforts of Brisbane mum Donna Penny.
Donna, 42, was first diagnosed with breast cancer seven years ago. Since then, she has been battling the disease as it has spread to her lymph nodes, shoulder and spine.
She struggled, both practically and emotionally, with how to explain her cancer to her youngest son Kai.
Donna was desperate to answer his heartbreaking question: "Of all the mummies in the world, why is this happening to my mummy? Why my mummy?"
Last night on The Project, Carrie Bickmore threw her support behind Donna to talk about how important it is to have her book Why My Mummy? published.
"I know first hand, it's very hard to find resources for young kids to explain to them what is happening to mummy or daddy," said Carrie. "A lot of the books are really dark and really sad."
The Project host understands how hard it is for children to understand the loss of a parents to cancer. She husband Greg died from brain cancer in 2010 when their son Ollie was just three years old.
"I just wanted to explain to him what cancer was doing to me, but in a really positive way," said Donna. So she wrote her own heart-felt children's book, from the perspective of a child whose mum is battling cancer.
This beautiful video shows nine-year-old Kai reading a section of the book, which Donna hopes will be a help to other families fighting the disease. (post continues after video)
Carrie asked Kai, 9, what are the moments he finds hardest about his mum being sick? "When she has to go to chemo and stuff," he said. "When she comes home and she's really sick."
Donna is now nine months past what she calls her 'expiry date'. And she remains incredibly optimistic."I do have my bad days where I could sit in my cupboard and cry and say 'why me?'. But Why not me?"
"That's why I really wanted to do something he could be really proud of."
Carrie was visibly emotional when discussing Donna's story, one that is undoubtedly close to her own heart. "It is incredibly, incredibly sad," she said. "But it is the reality for many, many kids out there."
As a mum of two, Carrie knows exactly why stories like Donna and Kai's, and books like Why My Mummy? are so important.
You can see just how important a cause like Donna's is to Carrie below, and find the full feature on TenPlay.
"Donna is so right. There are NO resources out there. There is a book about your dog dying or how your cat passed away. But dog or cat is not mum or dad," she said. "It's really hard to talk to kids about things that are hard. But if you can do it through a book, if you can sit there and flick through these pages together, it's so much easier to talk."
Carrie explained that her family had the same trouble trying to explain cancer and the death of a parent to her son Ollie. The lack of resources encouraged Carrie's mum to write a book as well.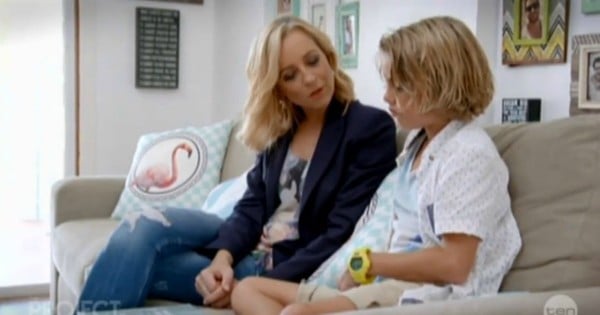 "She's in the middle of publishing it, it's not available just yet but it will be very soon, as will hopefully Donna's book if she gets some money behind it. And that means now there is a resource for a toddler, a resource for kids eight, nine and 10."
Carrie admits that while "it's not going to change the reality", a book like Why My Mummy? can make an incredible impact on a child's life.
"If it can help them feel like they're not alone, and that there are other kids going through what they're going though, I think it will be incredibly useful."
For more information on Why My Mummy? and to follow Donna's inspirational journey, visit her Facebook page or follow her on Instagram. 
You can also donate to her Pozible crowd funding campaign raising funds to get Why My Mummy? published here.