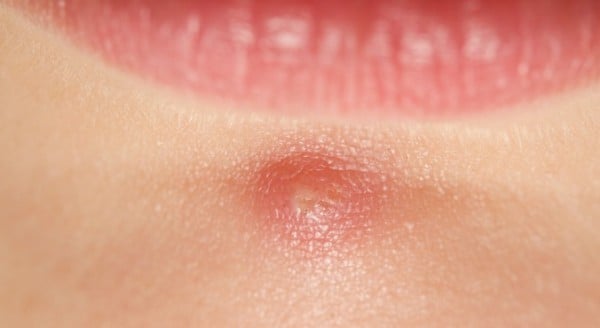 It's basically a given that any day you're required to have people looking at your face (work presentation, job interview, etc, etc) you will acquire a pimple on said face.
While we know that experts advise against squeezing it (no matter how tempting) sometimes you just can't resist. For those times when you need to break the rules, we asked three dermatologists the fastest and safest way to get rid of those pesky pimples.
Blackhead.
If it's a blackhead darkening your day, congratulations – you have full permission from the experts to give it a squeeze and get rid of it.
"I always advise using a comedone extractor, which is a metal tool with a little loop that you can get from a beauty shop," says Dr Jo-Ann See, a Sydney-based dermatologist and spokesperson for the Australasian College of Dermatologists (ACD).
"Pop it over the blackhead lightly and it should come out easily. Then clean up with an alcohol swab." (Watch at your own peril: the blackhead-exploding video. See more on their Facebook. Post continues after video.)
Whitehead.
Whether your best bet is to squeeze or conceal depends on how shallow the pimple is.
About to burst.
"If it's very shallow on the skin and it's literally going to burst if you wipe your skin and there's a pustule, then that's fine to squeeze and that's the only pimple I would ever you could squeeze," says Dr Karen Koh, an Adelaide-based dermatologist and ACD spokesperson.
"Making sure you have really clean hands and you just squeeze the top to let the pus out. Then you want to dry it out with something like an alcohol swab or a simple over the counter acne treatment that has either salicylic acid or benzyl peroxide in it. There are plenty of drugstore or over the counter brands with one of those two ingredients."