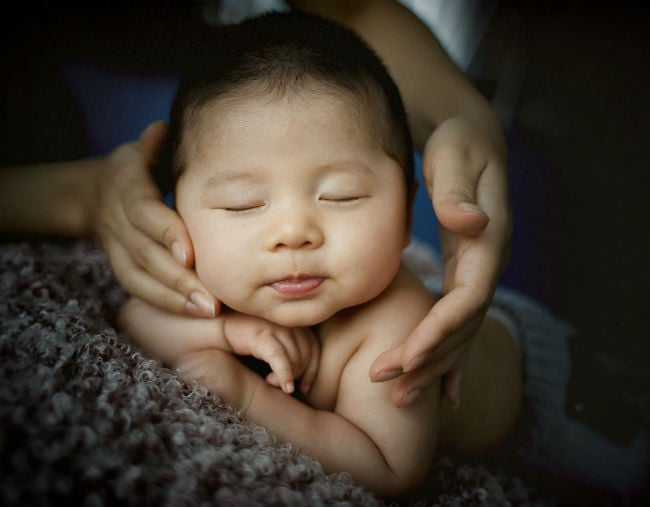 Finding out you're pregnant is the most magical, joyous experience. After eight months of trying, I remember looking at my positive pregnancy test and being so elated I could hardly string a sentence together when sharing the news with my husband.
For many women, this elation comes to an abrupt halt when things start to go wrong. In Australia, one in 130 pregnancies ends in stillbirth, and the number of children lost at birth each year is sadly higher than the national road toll.
Professor Sue Walker, Director of Perinatal Medicine at Mercy Hospital for Women, wants to change those statistics. As a Maternal Fetal Medicine Specialist and clinical researcher, Sue provides care for complex pregnancies and leads research projects that focus on ending premature birth and preventable stillbirth.
I caught up with Sue to talk about perinatal health and how we can all do our part to support healthy mums and babies.
You are quite passionate about women planning ahead for pregnancy. Why is it so important?
I encourage all women to come in for a pre-pregnancy visit three to six months before they start trying to conceive so we can work together towards achieving a healthy pregnancy. It gives us a chance to optimise any medical conditions that could impact on the health of her or the baby. If their Body Mass Index (BMI) is above the healthy weight range, we can look at improving their diet, lifestyle and exercise habits. We can also assess any pre-existing conditions they may have or any medications they may be taking. If they smoke, we can help them quit and sometimes that takes time. The more I do of this, the more I would trade 10 pregnancy visits for one visit before someone falls pregnant.
There is so much conflicting advice about what you can and can't eat or drink during pregnancy. Is the occasional glass of wine a big no-no? And should we be avoiding those lattes?
No amount of alcohol is known to be safe. Do we think the risk of one glass of champagne on New Year's Eve is small? Yes we do, but it's still best to abstain. There is no strong data linking coffee to small babies or early birth so I'm happy for women to have caffeine in moderation. One area of concern is the increasing use of prescription medications during pregnancy. Often women have been given Panadeine Forte or Oxycontin for things like back pain before they fall pregnant and they continue to take it during pregnancy. My advice? Let your doctor or midwife know whatever you're taking during pregnancy so we can make sure it's safe.