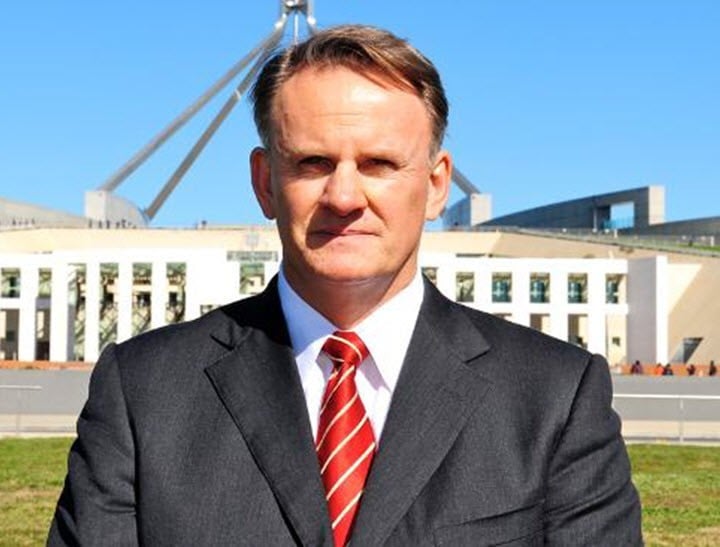 "Many years ago, I was the repeated victim of a man, who at the time, I loved very much…"
Lisa Oldfield is a survivor of domestic violence. So when she read that Mark Latham had attacked Rosie Batty and said that family violence only happens in disadvantaged communities, it made Lisa's blood boil.
Today Lisa writes for Mamamia about how the fact she lived in a beautiful beach-side home did nothing to protect her from the blows from a violent ex-partner…
Racing to work this morning, showering, packing my briefcase, kissing sleepy little heads as the kids pop in and out of my room, gratefully taking a hot cuppa from my husband, I took a deep breath and surveyed the cheerful domestic chaos that is my life.
It isn't glamourous, it's a little untidy, but like a favourite old jumper, it is warm, familiar and where I feel most comfortable.
My guilty pleasure is the 10 minutes it takes me to blow dry my unruly mop of hair and read the headlines and updates on social media.
But this week, I read something that tore at the tight knit fabric that is my jumper-like life. It took me straight back to a place where I was 20 years ago, cold and alone, but familiar, indeed frighteningly familiar.
My chest tightened, I felt the vomit rise in my throat. I started to shake. I had to read it again.
The headline read "We stand with Rosie Batty against a vile attack"
My first thoughts were "Who on Earth would attack Rosie Batty?"
There are few Australians not familiar with Rosie's tragic story. Having endured horrific violence at the hands of her estranged husband, Rosie watched in horror as her beautiful little boy Luke was savagely beaten to death by his own father, the man who should have, more than anyone, protected him.
Rosie's palpable and unimaginable grief, combined with her stoicism and conviction, saw Rosie stand up to domestic violence, to let women and children know there was a way out and to ensure that "Luke did not die in vain".
Rosie was most deservedly and poignantly, awarded Australian of the Year for her work in raising awareness to combat domestic violence and sharing her own horrific experiences.
Across Australia, people were finally having the conversation that desperately needed to be had. If you were the victim of domestic violence, there was help, there was a way out. If you knew someone who you suspected was being brutalized in their home, you could reach out, let them know you were there to help. Victims no longer had to protect their abusers or cover up their physical and emotional bruises.
So, and excuse my language, but my comprehension skills escaped me this morning, why the fuck was someone, indeed anyone, attacking the woman who had lost so much herself but had done so much for others?