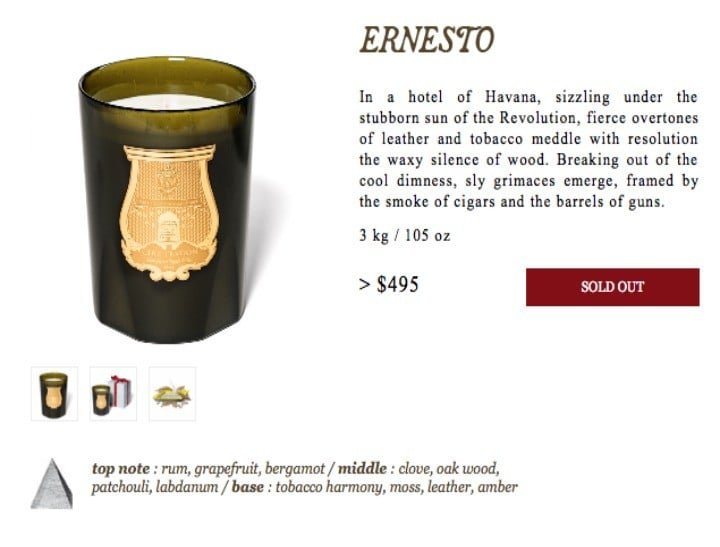 There are plenty of important things we should be spending our money on and sometimes an artisanal soy candle is one of them.
As an adult, there are certain things we're expected to splash our hard earned cash on. We're supposed to worry about paying off the mortgage and keeping a roof over our heads, donating to charity and feeding the poor.
But sometimes, you just want to spend $90 on a candle, hand-crafted by wanky Brunswick hipsters. And that's okay.
Em Rusciano confessed her secret addiction on the Mamamia Out Loud podcast this week: she has a fetish for expensive homewares.
While the women on The Block are spending crazy money on cushions, Rusciano has a serious problem that she doesn't want her husband to know about. Candles.  Glorious, lotus flower soy candles from Eco and sourced from Narnia, to be exact.
The comedian, singer, writer and excellent conversationalist filled in for Mia Freedman on the podcast this week, dropping wisdom bombs and talking about being let loose without her pen licence.
And Rusciano isn't alone in her secret spending.
The women in the Mamamia office, too, have answered the call of candles. They spend hundreds of dollars every year, turning their homes into day spas. A whopping $500 in fact, in the case of one scent-obsessed sister.
If a man wants to attract a sophisticated woman, he just needs to light up a scented candle and they'll be drawn to him like boys to a milkshake.
What is it about those little jars of smelly wax that makes common sense and economic stability fly out the window?