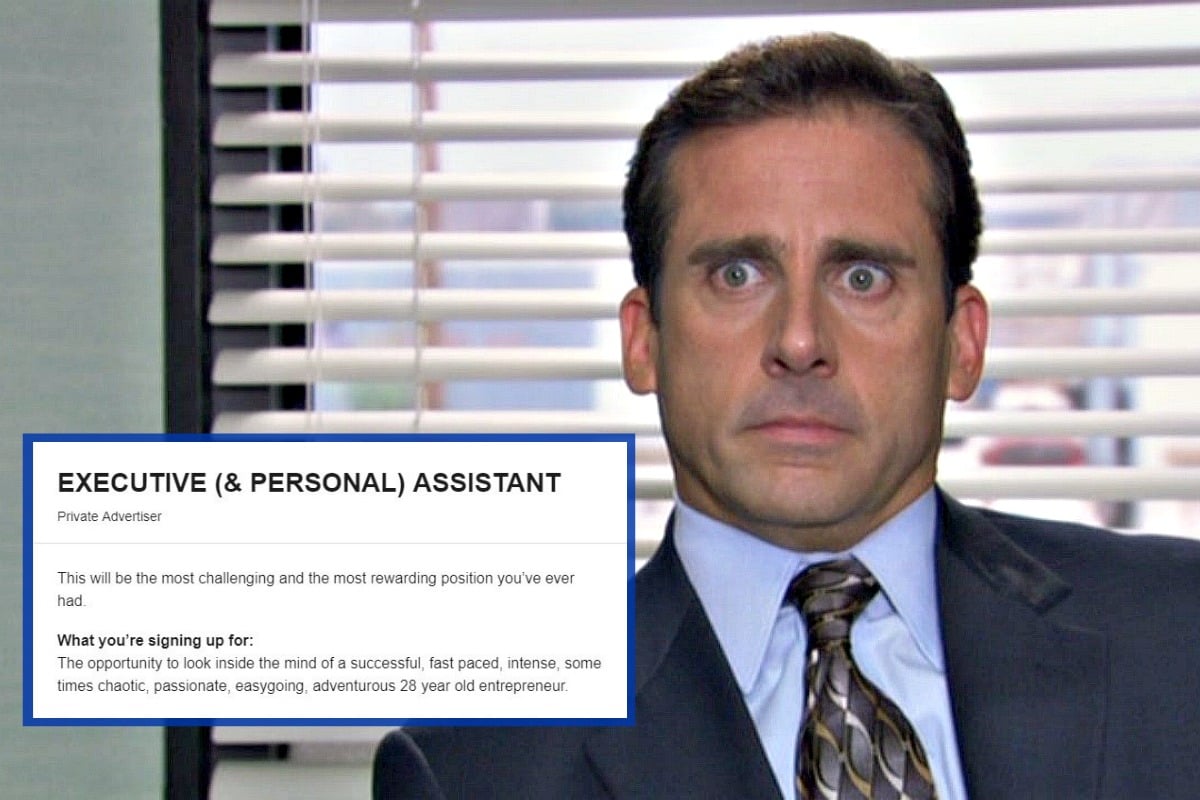 The job sounded promising at first. Part-time executive assistant role. Based in Melbourne. Salary starting from $50,000. "This will be the most challenging and the most rewarding position you've ever had," the online ad promised.
"The opportunity to look inside the mind of a successful, fast-paced, intense, sometimes chaotic, passionate, easygoing, adventurous 28-year-old entrepreneur."
And with that contradiction-stuffed sentence, began a job listing so ridiculous that there was simply no containing it. From the original listing on employment website SEEK, the ad quickly spilled on social media and into headlines around the country.
"Could this be the worst job in all of Australia?" one twitter user asked.
It certainly sounded like it.
"If you want to clock in and clock out of your job – this isn't for you," the ad read. "Expect after hours and weekend calls from time to time. Life doesn't stop when the work day does – high performers work until their tasks are done, NOT just until the clock runs out."
Could this be the worst job in all of Australia? https://t.co/TfSjBjP3Nf pic.twitter.com/xHeMomAIUI

— Ben Eltham (@beneltham) January 7, 2019