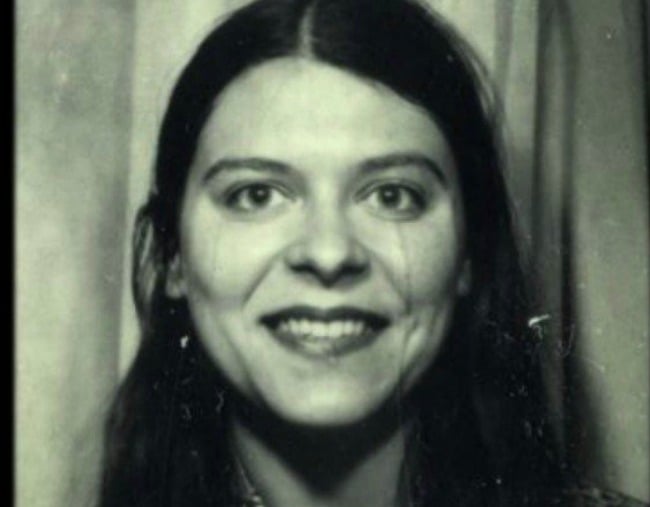 Warning: This post contains spoilers for Evil Genius: The True Story of America's Most Diabolical Bank Heist on Netflix.
On August 28, 2003, a man named Brian Wells walked into the PNC Bank in Erie, Pennsylvania.
Wells, a local pizza delivery man, was wearing a collar bomb around his neck. He was also carrying a shotgun.
The 46-year-old demanded $250,000 from the bank teller, before grabbing the money – and a lollipop from a bowl on the counter – and fleeing the scene.
The police quickly tracked down Wells in the local neighbourhood and surrounded him.
They waited, their guns pointed at the suspect, for the bomb squad to arrive on scene.
Before the bomb squad could arrive and assess the situation, the device around Wells' neck began ticking.
Evil Genius is the kind of documentary you have to see to believe. Post continues. 
He became more and more agitated and then suddenly the bomb detonated, killing him within minutes.
What followed was one of the most bizarre police investigations of all time.
Now a new Netflix documentary, produced by Duplass Brothers Productions, may have just cracked the case.
Evil Genius: The True Story of America's Most Diabolical Bank Heist looks at the weird turn of events that unfolded in the weeks, months and years after Brian Wells walked into the bank that day.
The police soon discovered that on the day of the bank heist, Wells had delivered a pizza to an unknown person or unknown persons near the local TV tower.
Instead of returning to work, Wells walked into the bank with a bomb strapped around his neck.
Local authorities had no idea whether Wells acted alone, whether he was part of a plot, or whether he was an innocent victim in someone else's crime.
With no real leads, the case quickly grew cold.
Then, on September 20, 2003, a man named William "Bill" Rothstein called the local police station.
Rothstein lived right near the TV tower. He was calling the police to tell them the body of a local man, James Roden, was hidden in the freezer in his garage.